Discussion Starter
•
#1
•
So....
The decision has been made... a friend of mine has a 150 gallon NPT that she wants to turn into a sorority tank, when she found out I was breeding she was of course VERY interested in purchasing females from me.... so Ihave her choice on what kind (she may also purchase 3 or 3 males for a 10 gallon she has... though it is not NPT... yet)....so I decided since she would be my main buyer I would let her choose which female and male... so she told me she wanted marbles.... but I have no purchased a new marble HM male (from a breeder) and I am currently bidding on a few more...
My first question is... what male?
the female: Merle, HM marble... green, black, blue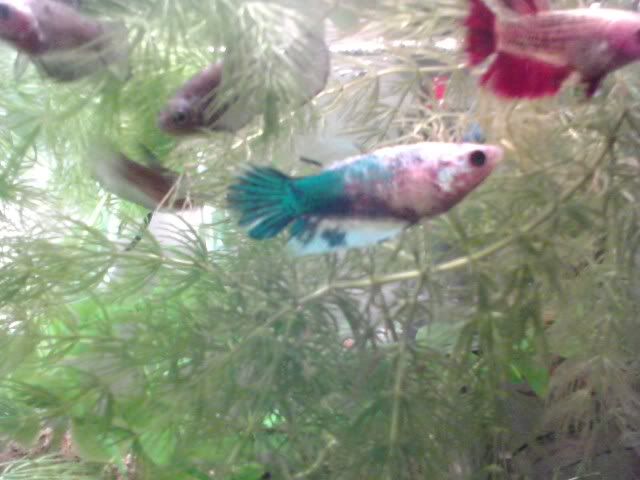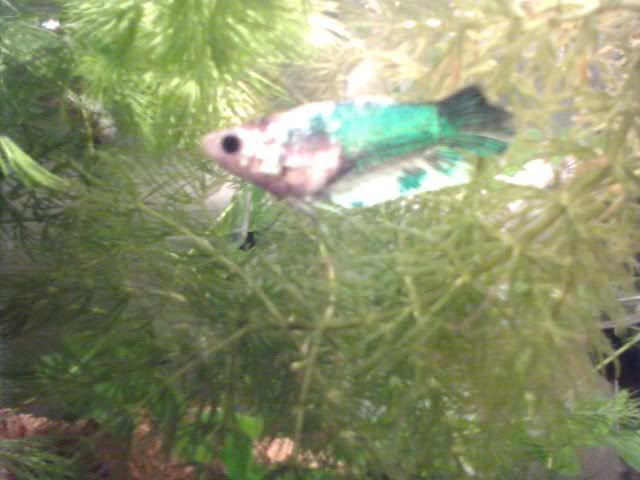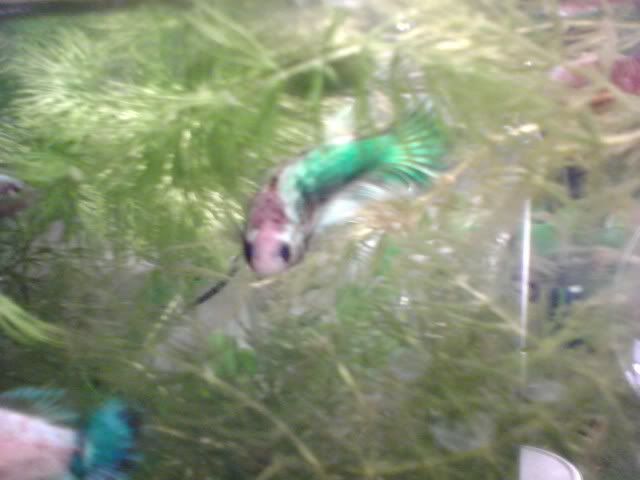 I DO have a "matching" male (her brother) but he is a HMPK (similar coloring), but I would prefer to breed HM's first go around since I have a few people interested in HM males
So I have purchased one male on Aquabid and Im bidding for a few more...
The first male is blue/gree/white marble HM (named Smudge), he should be here on the 25th at the latest
Now, the other two Im bidding on are marble HM's... because they are not "MY" fish Im not going to post pictures, but the first one is a dark blue/white HM, parents are marble HM's and ALL have GREAT fins....
the second one is a green/white HM, parents are green marble HMs and the father has great fins, I don't really like the mom's fins though
So who would be a better match: Smudge, a dark blue/white marble HM, or a green/white marble HM?
I have microworms and vinegar eels on the way, but I have yet to find BBS so I wont breed till I have them