My female dumbo betta has lost her appetite for about a week.
I looked at her, but there are no signs of velvet and any other disease. her fin looks completely fine either. she's completely healthy in appearance.
she lives in 5 gallon tank, together with 2 other female betta (i think it's okay since they are still 2 months old) but the other two looks fine, and they are really active.
yesterday i try to do 50% water change, because i was afraid she poisoned by ammonia. but nothing change.
even worse: she gets very weak, and just lying in the bottom of the tank. she doesn't swim much, and just do it to take a breath in the surface.
here's a pic of her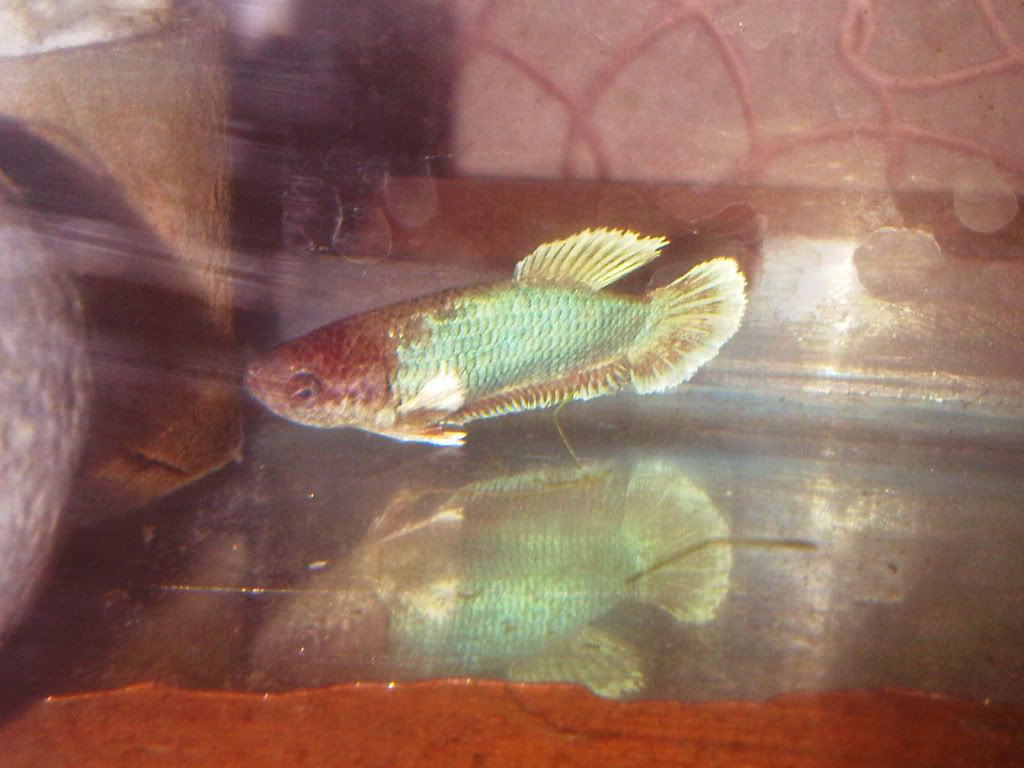 Housing
What size is your tank? 5gal
What temperature is your tank? 78
Does your tank have a filter? No
Does your tank have an air stone or other type of aeration? No
Is your tank heated? No (i live in tropical country)
What tank mates does your betta fish live with? two female betta fish (2 months old)
Food
What type of food do you feed your betta fish? Sera Betta Bit
How often do you feed your betta fish? Twice a day
Maintenance
How often do you perform a water change? Biweekly
What percentage of the water do you change when you perform a water change? 50%
What type of additives do you add to the water when you perform a water change? water conditioner
Water Parameters:
Have you tested your water? If so, what are the following parameters? Not lately, but last time everything was perfect.
Ammonia:
Nitrite:
Nitrate:
pH:
Hardness:
Alkalinity:
Symptoms and Treatment
How has your betta fish's appearance changed? nothing
How has your betta fish's behavior changed? she's been very weak
When did you start noticing the symptoms? It's been about 7 days
Have you started treating your fish? If so, how? N/A
Does your fish have any history of being ill? Nope
How old is your fish (approximately)? approx. 1 months of ownership
anyone, please help. i really don't wanna lose mirine :'(