Discussion Starter
·
#1
·
Since I just spent 6 hours moving tanks around in my fish room, I thought I'd take some photos of one of my newer betta males.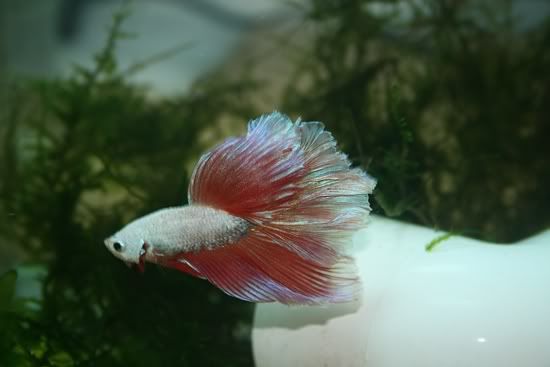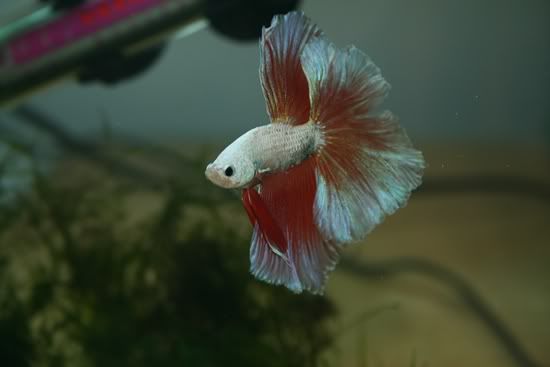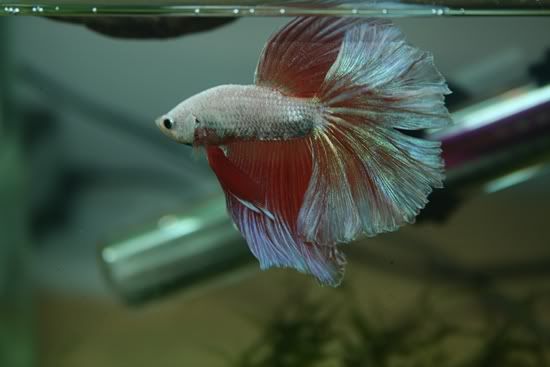 He came with a matching female, but she now lives in my sorority. He was not being very photogenic unfortunately. Much too busy moping about looking for pellets. He somehow split his tail but it is healing up nicely.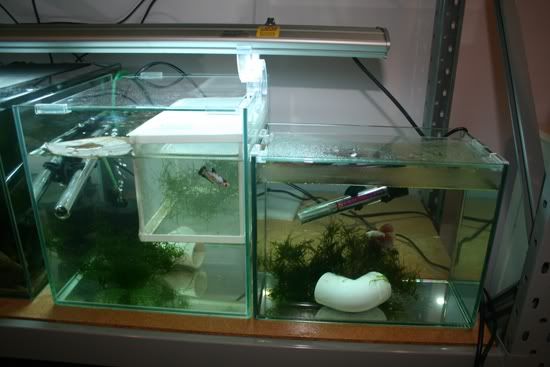 This is what his tank looks like currently. Fidget my female HMPK lives next door along with another female, Quiz (in the breeder's net).
This is my livida and tussyae males (they live in the same tank). Livida is very friendly, whereas, it took 15 minutes for Mr Tussyae to work up the courage to pose for me.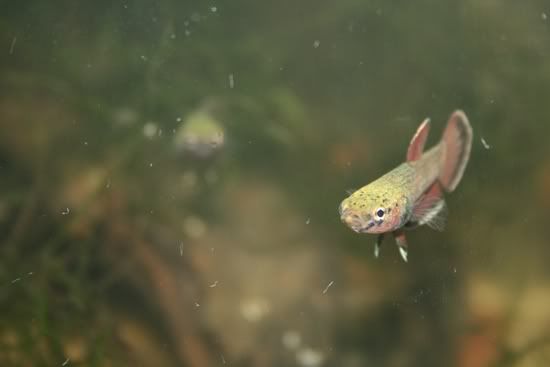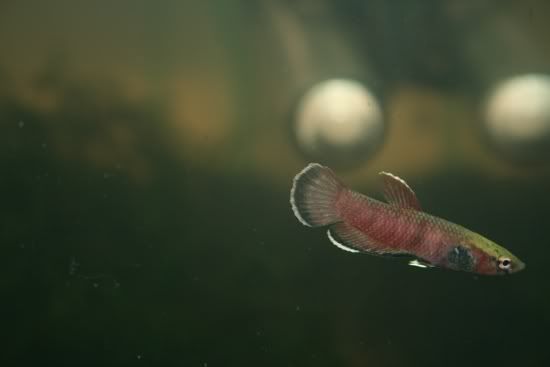 Up until today I thought this channiodes male was female, turns out he isn't. They just moved into this tank today with my he/she never having lived with this pair before. The other male is holding. He was very disgruntled at being netted and then moved around. I was surprised he didn't swallow but he is used to me poking around.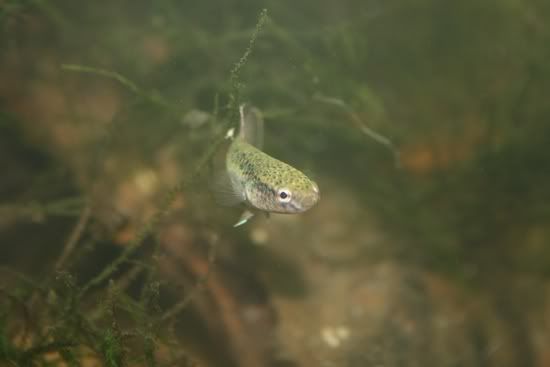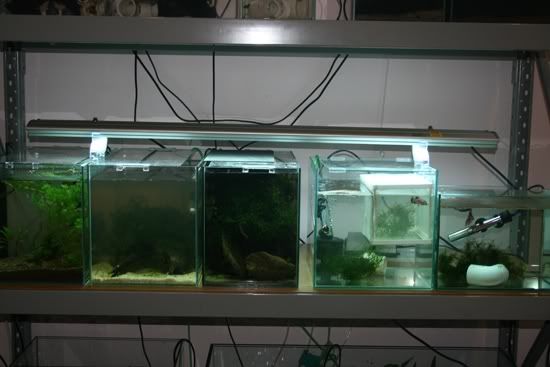 This is a shot of my middle shelf. The cloudy tank is where my channiodes are housed, while the one next to it has the tussyae and livida males. Below is my two sororities, while above is 3 males, a pair of imbellis and breeding pair of rutilans with their million fry.