Discussion Starter
·
#1
·
So around Xmas time my boyfriend insisted that I try and save this pathetic blue CT that looked like it was about to die. He never had an interest in my fish saving before so whenever he points one out, it comes home with me.
So I bring this poor thing home, thinking its gonna die overnight...OR that the 5000 mile car trip out of Alaska will kill him if he somehow managed to survive the night...
He was lying on his side, rapid gill movement, rapid mouth movement. huge chunks of blue fins floating all over his cup, his top fin was almost gone. His Ammonia level was off the chart, literally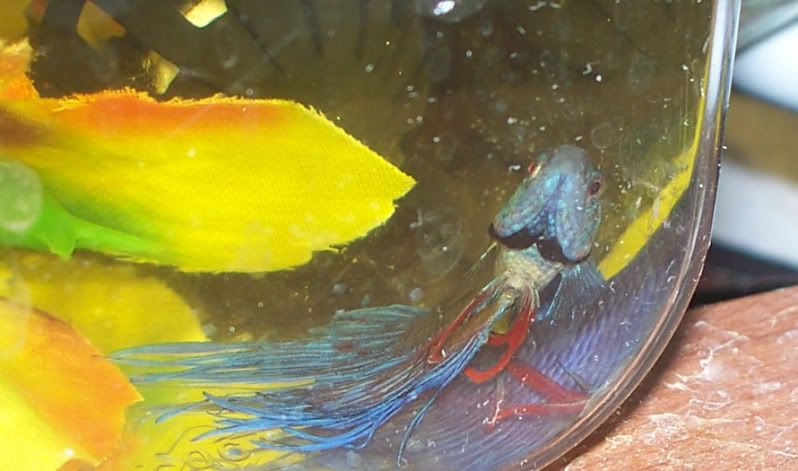 well, he survived the night and after a few days I moved him out of his cup and onto about an inch or so of water...he still couldnt swim too well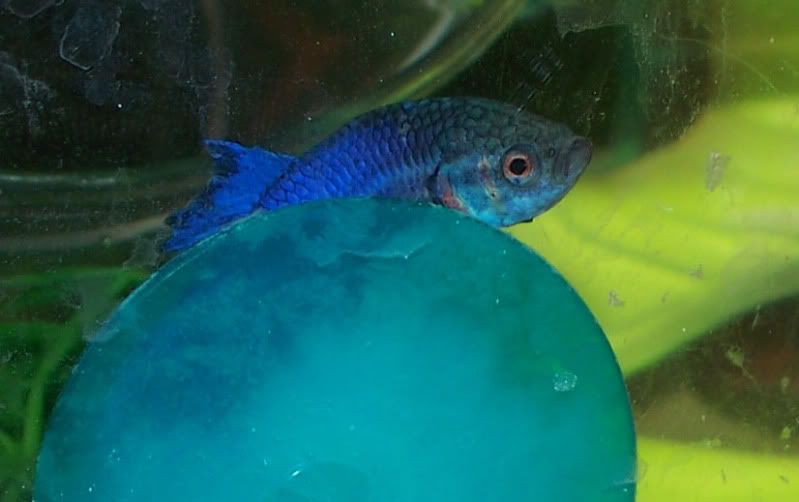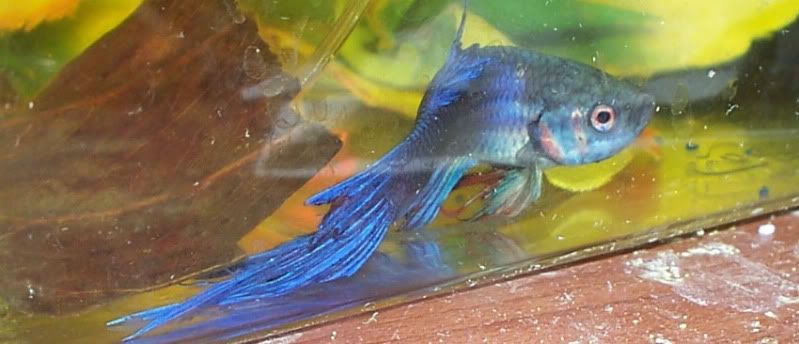 Then it came time to Leave Alaska. Out of 23 bettas, TWO survived :shock: and Sluggles was one of them! The other was a red CT named Mr Magic Mushroom.
Not only did he survive the trip, but he can now swim normally