Discussion Starter
•
#1
•
So, long story short...
I did it again... I got "that guy"... the one who is obviously on deaths door that broke my heart... this time though, both myself and my boyfriend don't tihnk this little guy is going to make it
A little over a week ago (on my Bday) my sister bought me Gotham... my gorgeous Black Orchid/Black Copper CT Walmart boy.... while there I saw a little red CT... I thought he was dead so I didn't really look (I'll admit I was enthralled by a BLACK betta at WALMART)
Well....
After a trip to petsmart to pick up my new 10 gallon and another live plant.... and to look at bettas (one who I WANT)... I decided to come back and get him (he was a blue and purple dragon scaled DTHM... SO PRETTY) after we went to Walmart...
Well... I ended up with this little guy instead...
I was in a hurry to get him home (almost a TWO hour drive) so all I had time to do was demand that he be priced as a female (which they were happy to comply to).. hes actually a red CT.... who reminds me of my first rescue... Hercules
I have him floating in my sorority (warmest tank, its 83 the rest are 78-81... and he needs every degree)... hes not much bigger than my smallest girl (minus his poor fins)... the heat seems to be helping and I did get to see him swim a bit (a serious struggle)
Im starting him on espom salt (2 tsps/gallon since he is THAT bad)
My BF has been calling him Knock-knock... guess who... who?.... Death (or just Knoch-knock) Im not sure if Im going to keep that name... but I think it may be already stuck :-/
I'll get updated pictured of him in the morning so hopefully hes felling better... FINGERS CROSSED
He doesn't have popeye (I checked) in the pics his eyes look HUGE... he's actually trying to look at me without having to move... which is making it more obvious how skinny he is :-(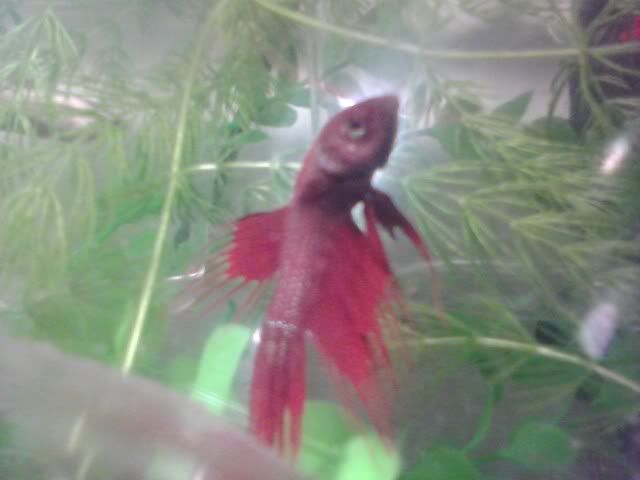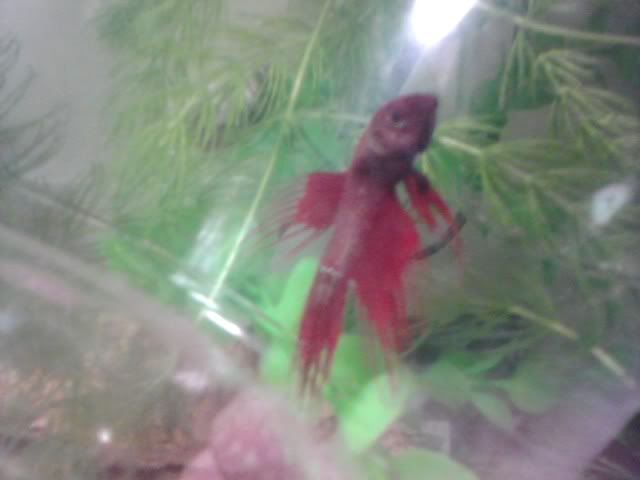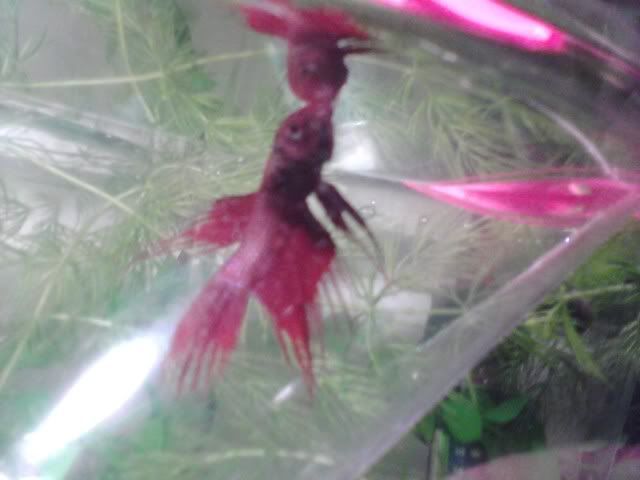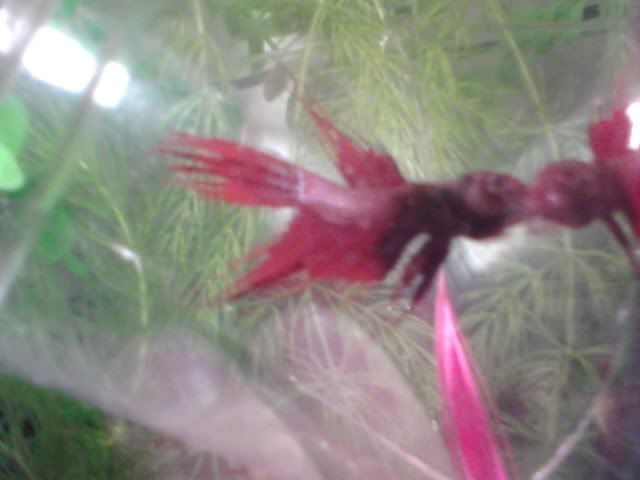 And my BF say's: Knock-Knock says: Knock knock!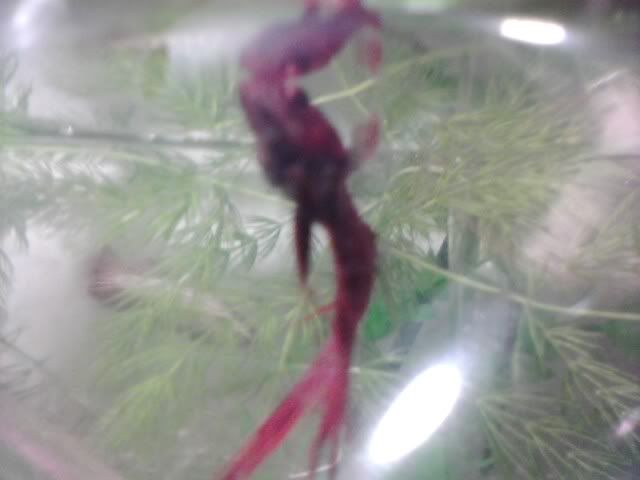 His spine has a slight bend when he trys to move: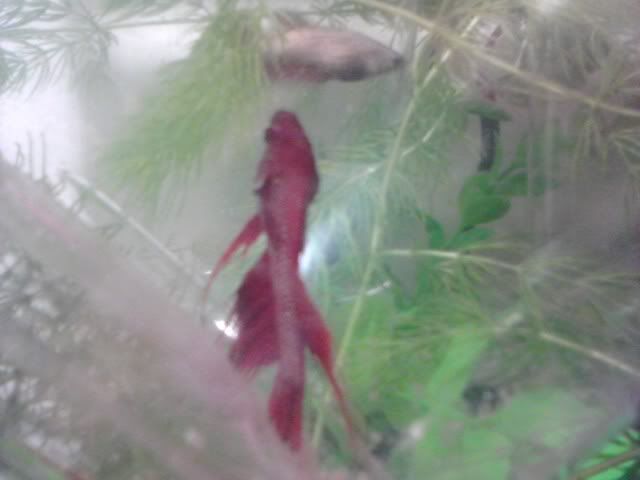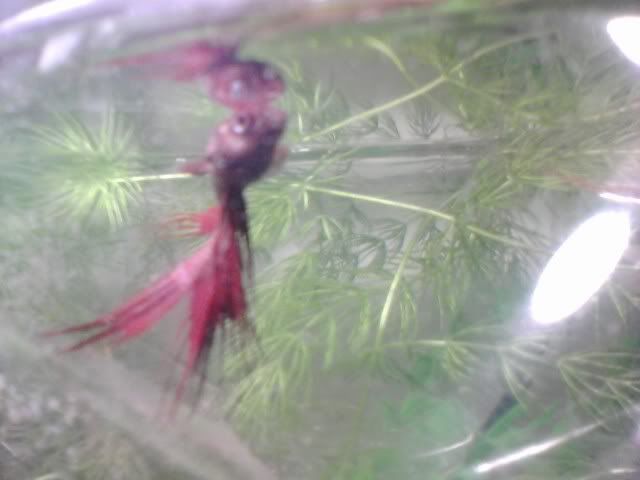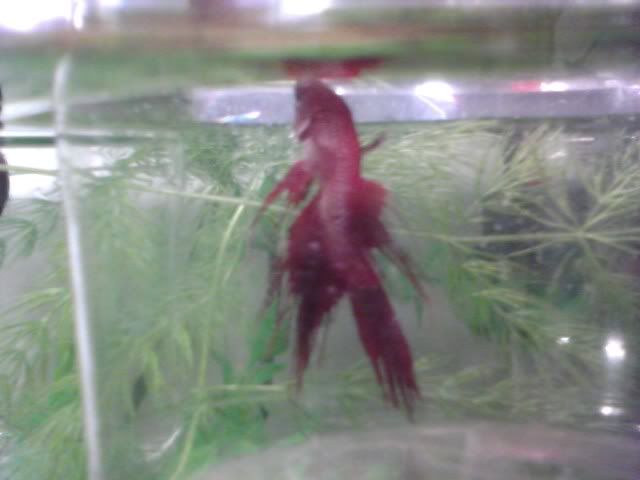 And this picture is actually crystal clear... he has a bunch of... JUNK... floating in his cup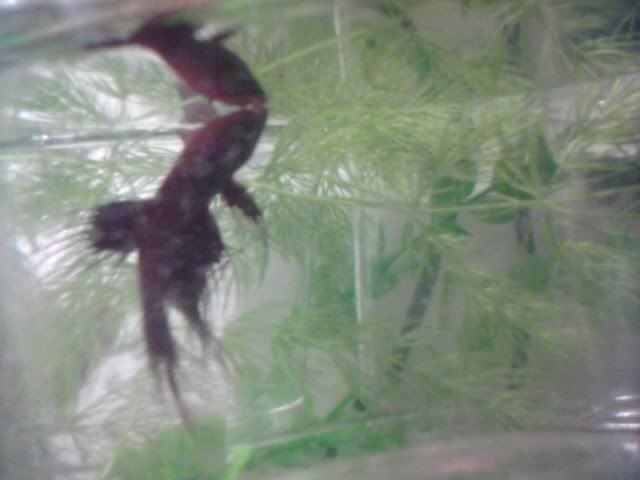 Anyone else have any recommindations on what else I can do for him?