Hi guys! Thanks so much for helping me set up my first sorority.
I went out and got a bunch of plants.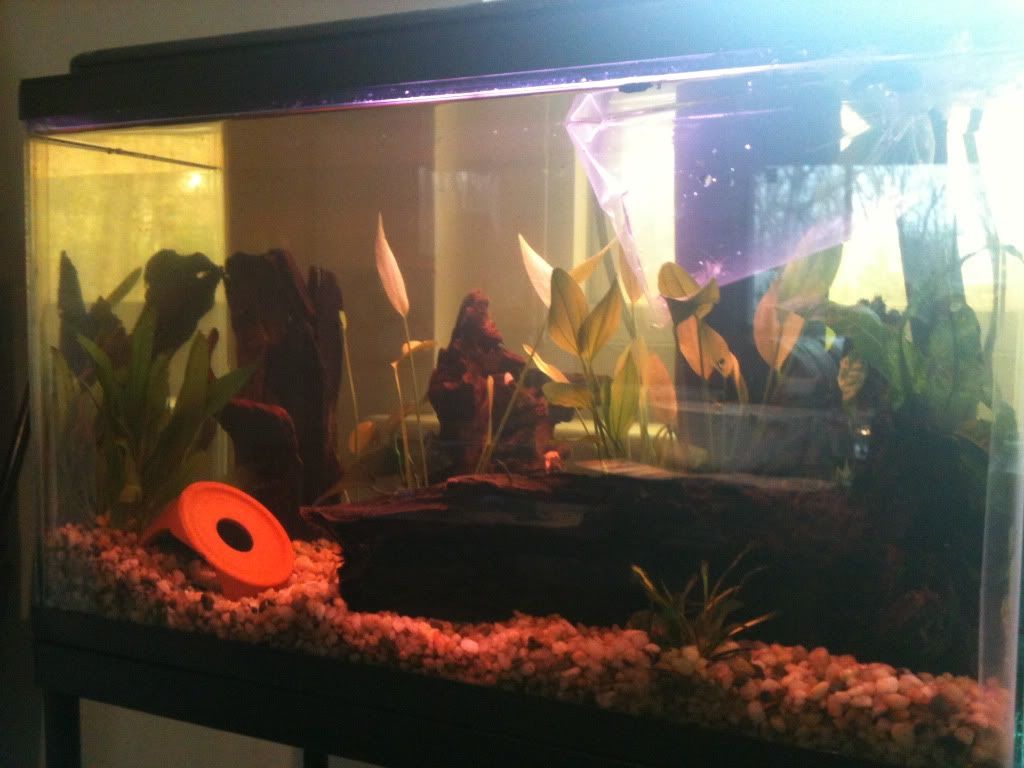 Then, I rescued 7 girls from Petsmart and Petco.
Introducing:
Nymphedora. She is pretty freaked out in this picture, but when relaxe and happy she is a lovely lavender color. I think she is a Spade Tail..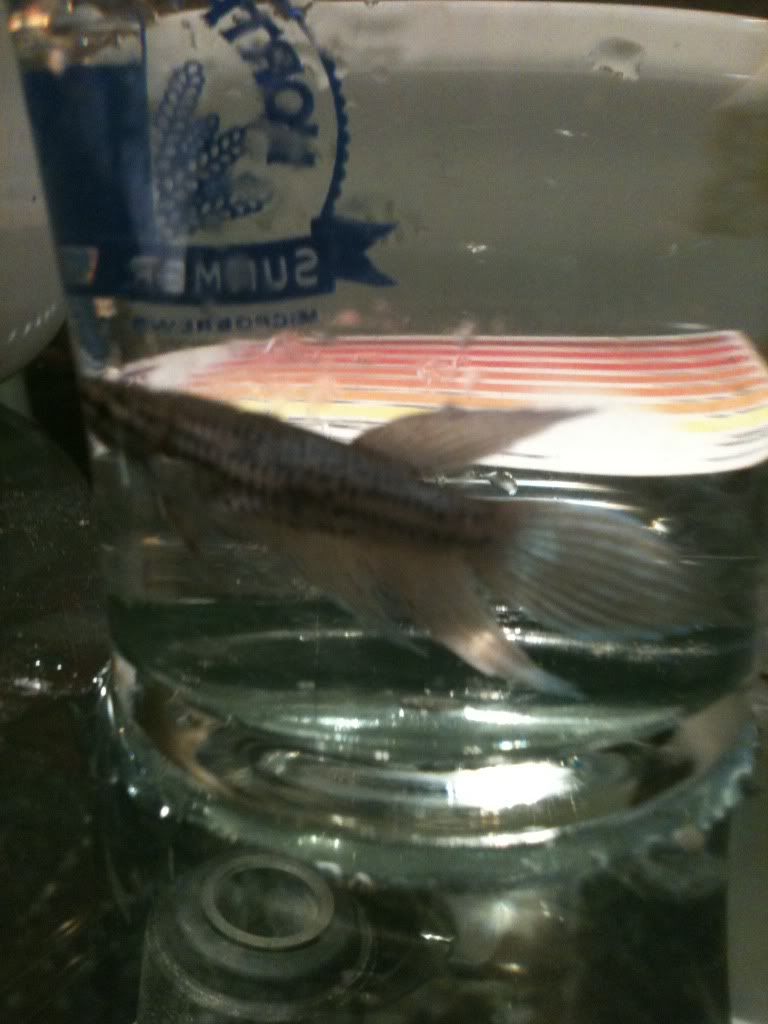 Second is Tith. She is yellow but has some darkening of her tail that might be greenish... I havent had time to take a good long look. She's the most mellow of the group.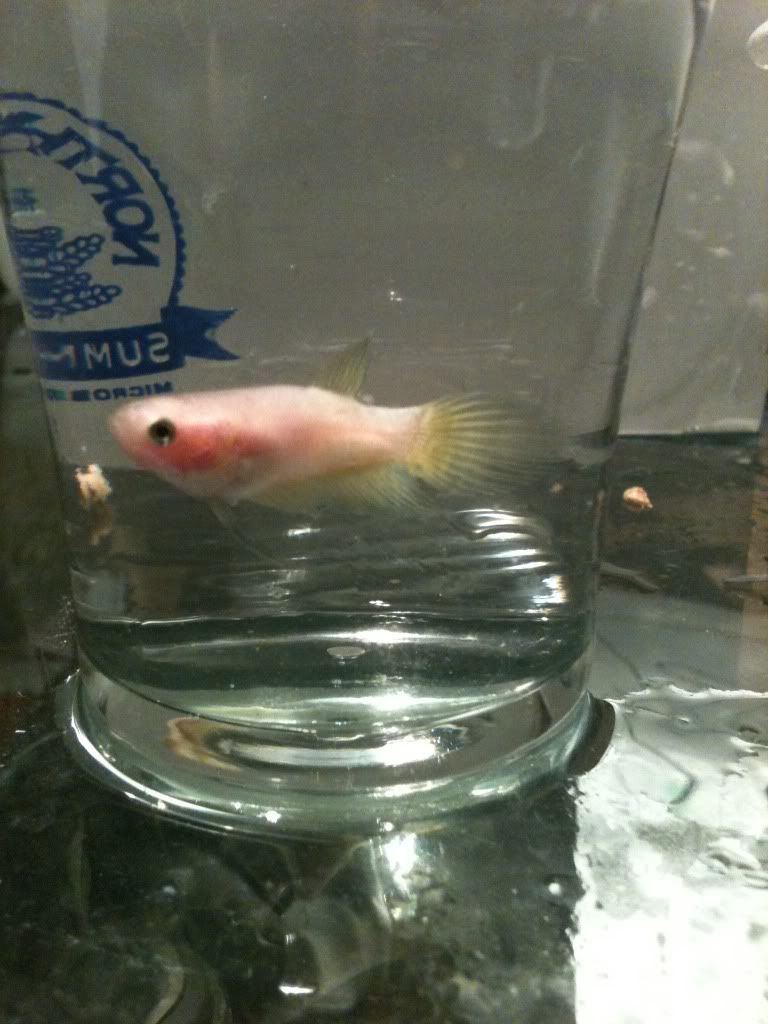 Next is Andromeda. She's mostly red with a tiny bit of a blue flash on her tail. When I got her, her lower fin was a bit ragged, but has been healing nicely.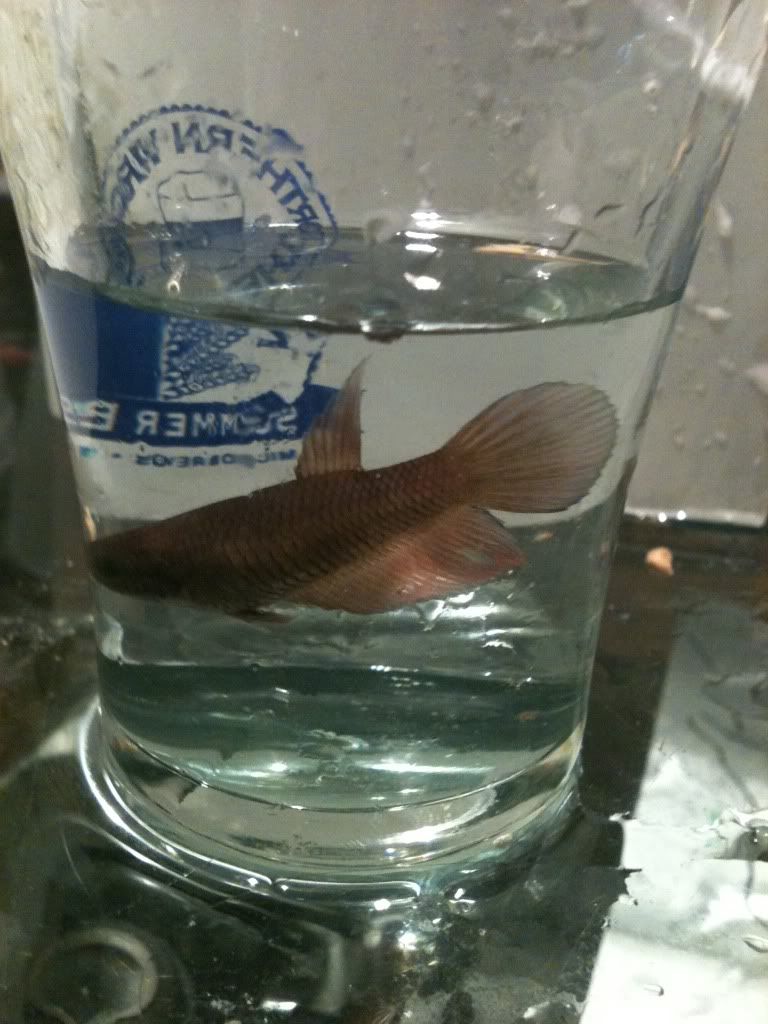 Fourth is Faustine. Andromeda and Faustine were a bit hard to tell apart when I got them, but Andromeda has become more red, while Faustine is more orange and has a pretty obvious green flash. Faustine has developed ich, and I am currently treating the tank with attack ich. poor baby.
Fifth is the gemstone I found in Petco. This is Phayet. She is a gorgeous denim blue crowntail. Almost squealed when I found her. I have a gigantic softspot for grey/blue bettas.
Sixth is Persephone, another Petco crowntail. I love her spunky personality.
and lastly, my cambodian CT girl Cassiopiea. I love how richly red her fins are.