Discussion Starter
·
#1
·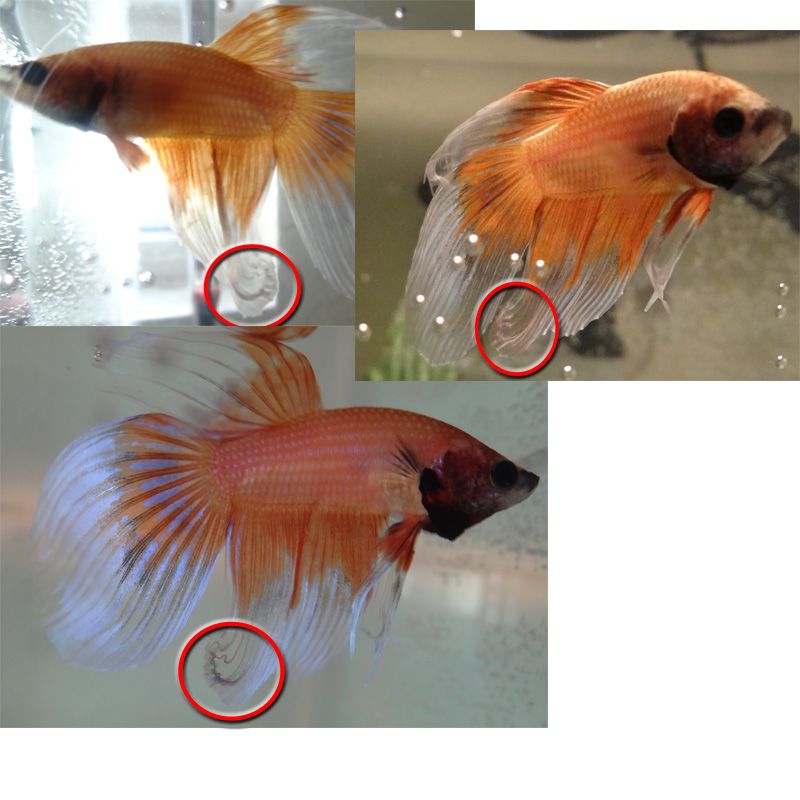 This is my new boy, Crusoe. He is active and healthy but has that strange thing on his tail. Although it looks like a hole, his tail is part cellophane and I've checked and am 100% certain that there IS fin in that area, no hole whatsoever.
He has had this mysterious thing since I found him in the pet store three days ago. It curls to one side and does not flow like the rest of his fins do when moving. As you can see, it looks brownish and stiff. This is the only spot he has it and I was wondering what it is. When I first saw it I thought Fin Rot. However, it is not melted looking and NO part of him anywhere is looking frayed, shredded, melted, or is missing for that matter.
Could it perhaps be a problem or is it a strange thing that he was born with?
Since I've had him, he's been in water at a steady 78 degrees with some aquarium salt added to help relieve stress and perhaps even help that tail ailment. He has already made a bubble nest and does not show any signs of sickness. He wasn't even nervous or lethargic when I first put him in his tank, just active and explorative. I never saw a fish transition so perfectly, which is why I wonder if it is a problem at all.