Discussion Starter
·
#1
·
I put flyers up in petstores and the like that I can take in bettas and rehome them, and this guy was left with me today. Is he a koi colored guy? He looks like a delta or a hm, he's very small! He doesn't appear to be sick, just a little skinny. I can fix that right up! :lol:
At first he looked just white and black, but light revealed an insane electric blue in his fins, and a cute red dot on his head. He also has some irregularities in the shape of his back fin. He is so beautiful, I don't understand how anyone could not want him.
What do you guys think of him? It looks like his color has changed a bit already.
This is him when I found him this afternoon... :-(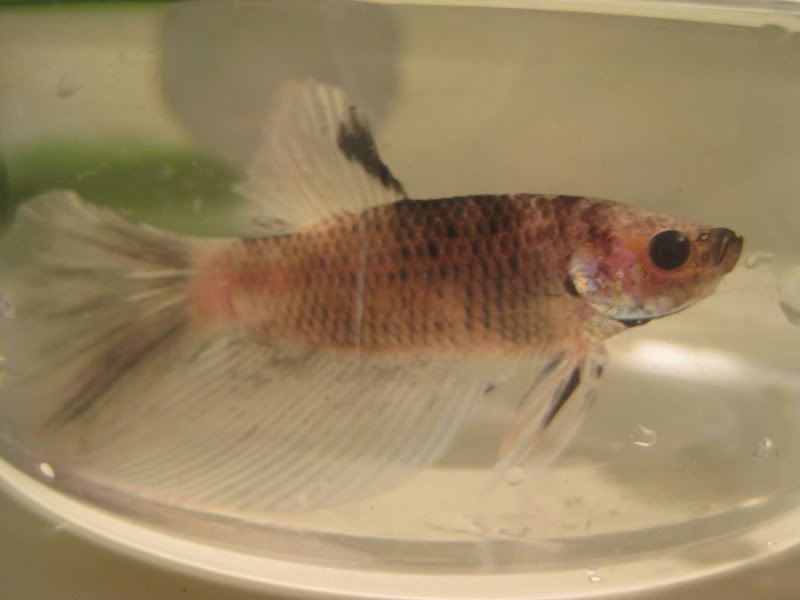 And this is him now, much more active in his new home :lol: