Discussion Starter
·
#1
·
Hi,
I am looking to purchase a travel tank that I could keep my betta in for a week or two at a time. I currently use a large plastic tupperware for Oscar and another for his plants, and transport the tank empty on the seat since glass. I would like to find a smaller tank that I could use to avoid needing to take the big tank and constantly be replanting the plants. The tupperware is pretty boring and he's a pretty smart and active little dude, so I want to do this without it being at the expense of his quality of life for these travel/vacation weeks. Obviously it would have to be smaller and not include any gravel/loose decor so that it doesn't hurt him in the car. Maybe something with a built-in central decoration/cave so that he has somewhere to hide and explore.
I am hoping that I can get something with a non-intrusive built in filter and heater just for sake of simplicity packing on my end, but something with a space for external is ok since it wouldn't be filtering/heating while driving, just when we get to our destination. This would be housing him typically for about a week, but sometimes two or three weeks if possible. Anything approaching a month would warrant me bringing his normal tank and plants anyways. The car rides are anywhere between 4-11 hours, and I typically put him in the tupperware the night before travel. We have transported 5 bettas in this container for almost 3 years without any trouble, it just isn't an enjoyable environment for Oscar and I wouldn't want to keep him in it for a week or two.
Oscar's normal setup:
Aqueon 6 gallon glass cube
Filtered with a Forza 5-15 variable flow
Heated to 77F
Amazon Swords and Java Ferns
LED Plant light on a timer
What (I think) I am looking for:
-Something 2 gallons or less so that I can carry it safely and easily pack
-Plexiglass/acryllic/etc. in one piece (no seams or glass/brittle material prone to cracking if the tank isn't completely level in the car)
-Built-in filter with flow level that isn't too strong for bettas or room to put one in (not while in car so it wont move)
-Built-in heater or room to put one in (not while in car so it wont move)
-Something that has a built-in decoration/cave that is NOT removable (so that it doesnt shift and hurt Oscar in the car) is optional but would be nice
-A small feeding hole in the cover that would block large water splashes outside the tank but allow airflow would be nice, as I currently have to crack the tupperware lid every few hours to make sure he gets good air exchange
Some Ideas to Start With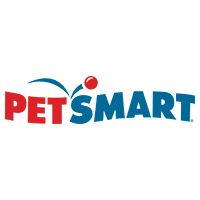 Top Fin® Hexagon Aquarium - 2 Gallon at PetSmart. Shop all fish starter kits online

www.petsmart.com
Amazon.com : Aqueon LED MiniCube Desktop Aquarium Kit Black 1.6 Gallon 1.6 Gallons : Pet Supplies
Amazon.com : Aqueon BettaBow LED Kit Black 2.5 Gallons : Pet Supplies
Amazon.com: Aqueon LED MiniBow Small Aquarium Fish Tank Kit with SmartClean Technology, Blue, 1 Gallon : Everything Else
Thanks for your help!