Discussion Starter
·
#1
·
I decided to make a Journal of my tanks and Bettas progress. The changes they go through and the growth of my natural planted tanks.
Here are my Bettas and their tanks
Sardine is a Mustard Gas Crown Tail. Adopted in September 2013 at Petco in Rosemount MN.
And his tank, a Fluval Spec V 5.5 gallon natural planted tank with two Amano Shrimp, a Tiger Nerite snail and one Crystal Red Shrimp.
Anchovy the Dumbo Plakat at Petco. Adopted in September 2013 in Rosemount MN.
and his 2.6 gallon tank. tank mate is a Olive Nerite snail. There are two live plants in there for now, but I will be upgrading it into a natural planted tank in the future.
Gar the delta dragon scale. Adopted in June 2014 at Petco Rosemount MN.
And his 5.5 gallon standard tank. Natural planted with cherry shrimp a Nerite snail and two Amano Shrimp.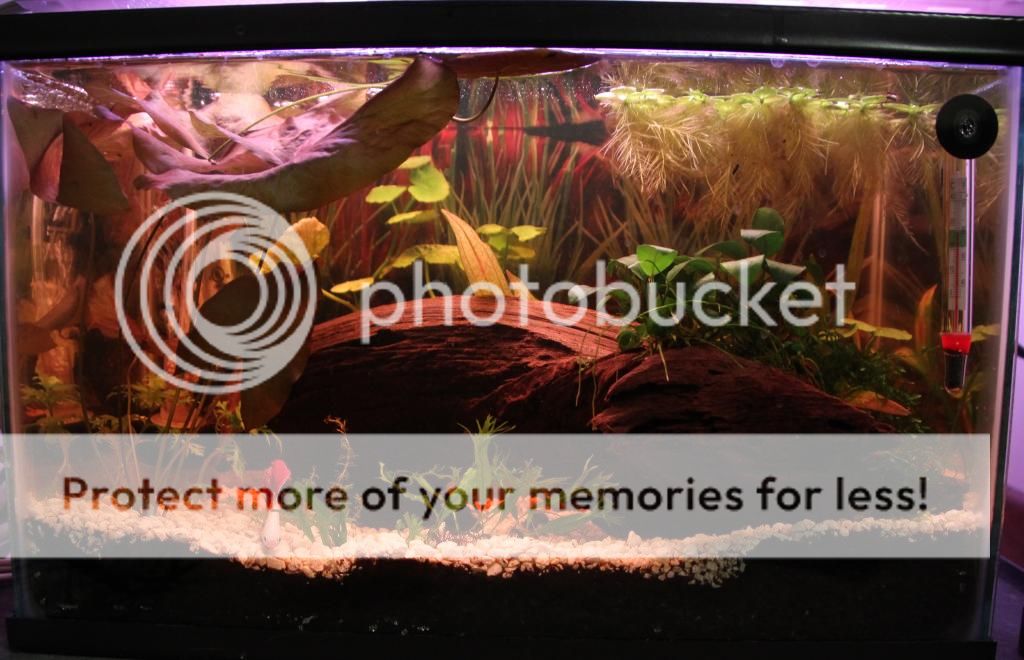 Pike the Mustard gas dragon scale Plakat. Adopted in August 2014 at Petco in Rosemount MN
His 5.5 gallon split (on the right) natural planted tank he lives with one olive nerite snail.
and my little girl Mahi Mahi. A half moon giant silver dragon scale. adopted on September 2014 at The Betta Shop in Saint Paul MN.
Living in the natural planted split 5.5 gallon tank on the left. She also has a Olive nerite snail and three small cherry shrimp.
Enjoy,
Tree