Looking forward to getting these two going. The male is absolutely stunning! He just glows! He's definitely not a show contender with a few flaws, but I really like what he's got going.
Female is the best match I have outta the 5 gals, to try to keep similar looks going. I'll likely spawn this male with others as well, but I'm most excited about this spawn.
Right now both are conditioning and I have them carded. I removed the cards a couple times a day to get them riled up. I do this with all the females. I also have been feeding live white worms, frozen bloodworms, and a pellet food.
Male (sorry for the poor quality photo)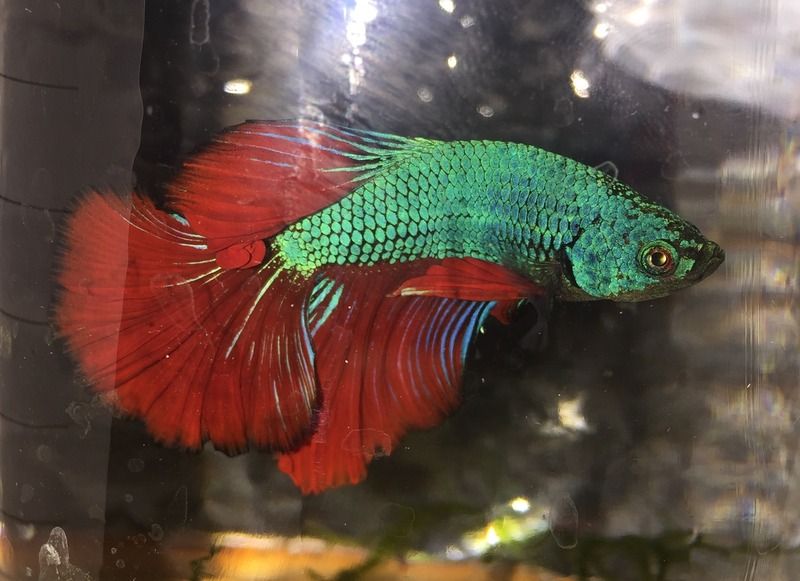 Female (even worse quality photo)