Discussion Starter
•
#1
•
I just received two new boys from crazy4bettas in Nova Scotia. Here are the pics:
For anyone interested, here's the box and how they were packed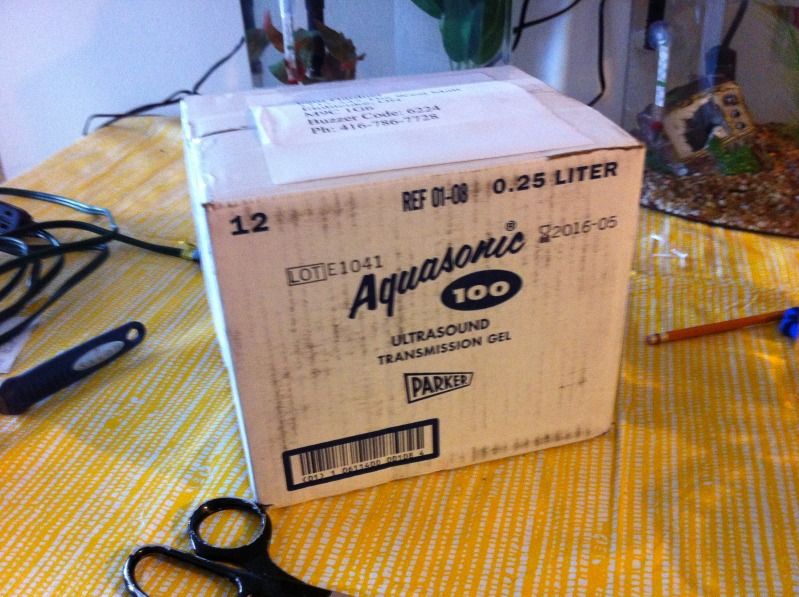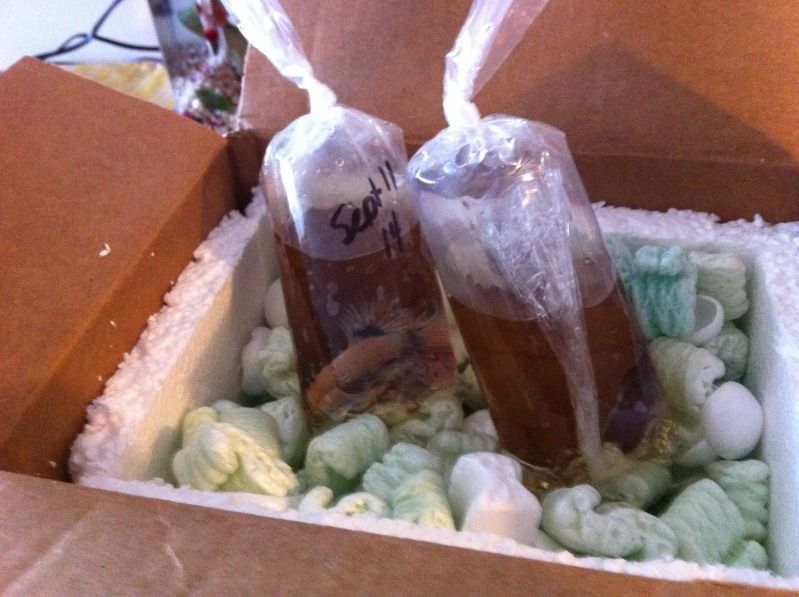 Each one came double-bagged with an IAL in with them.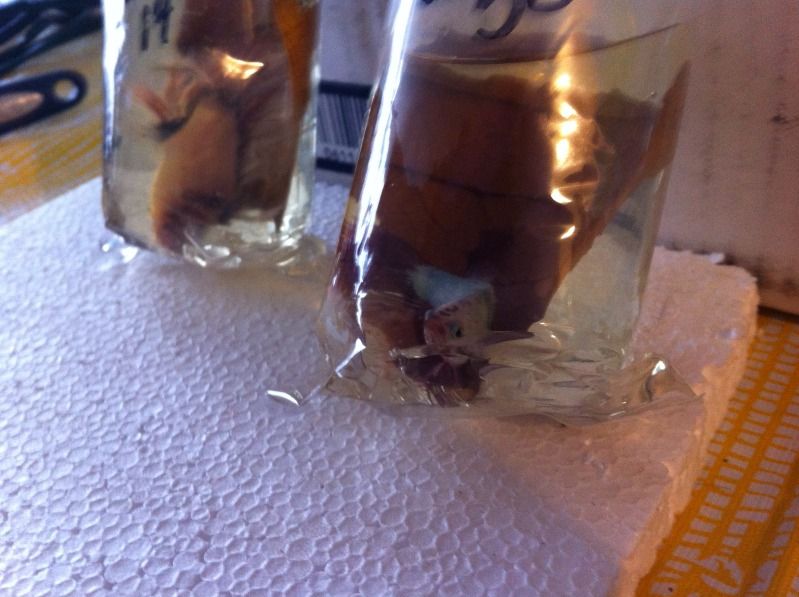 Here they are in the deli cups I use to acclimate them. I add about 5 ml of new water per 5 min until the cup is full and then float the cup in the new tank for a while for temperature.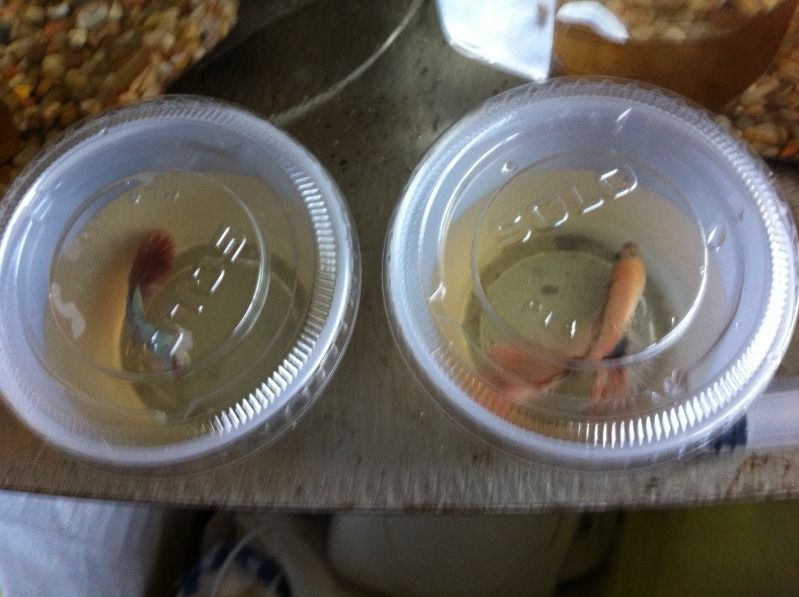 Here is Armand. I have named him after the vampire in the Anne Rice books because he looks like he's been feasting on blood.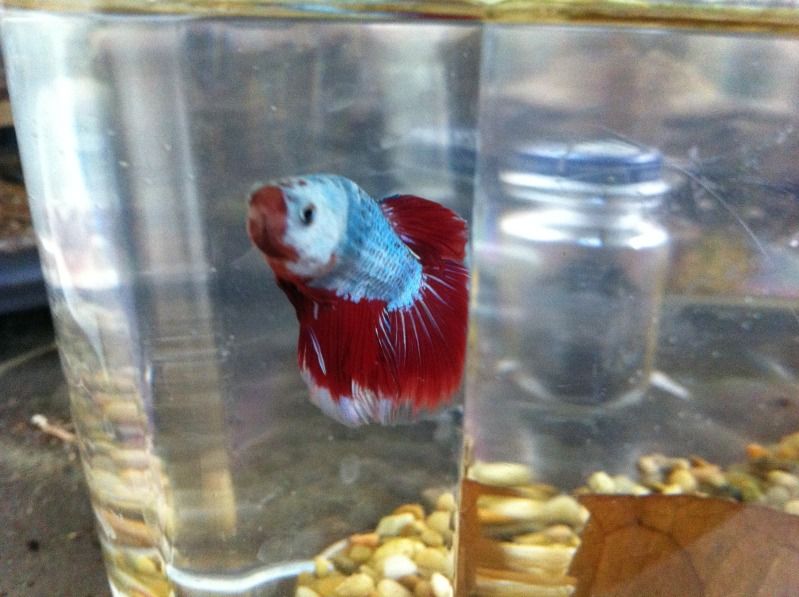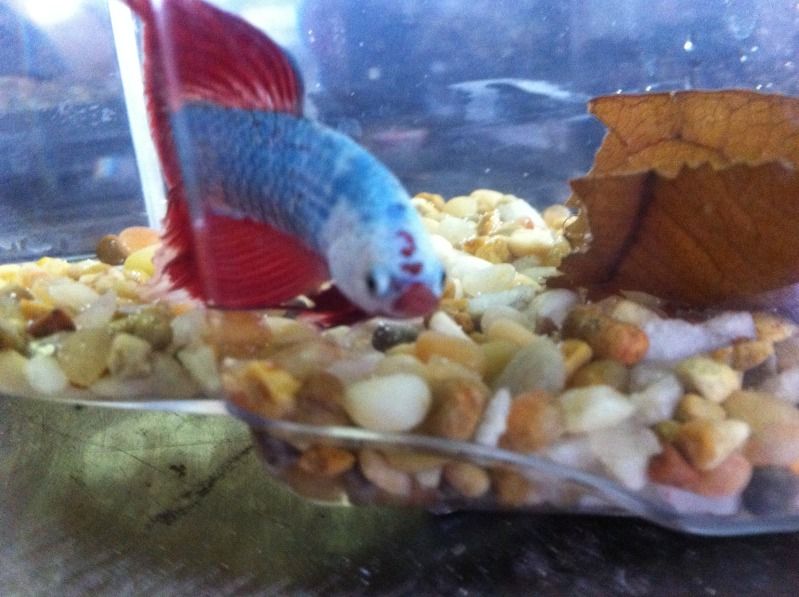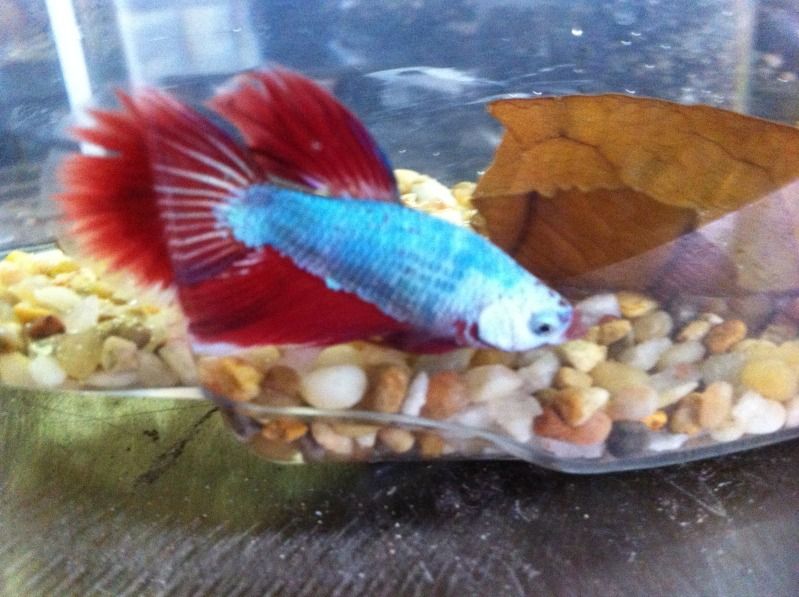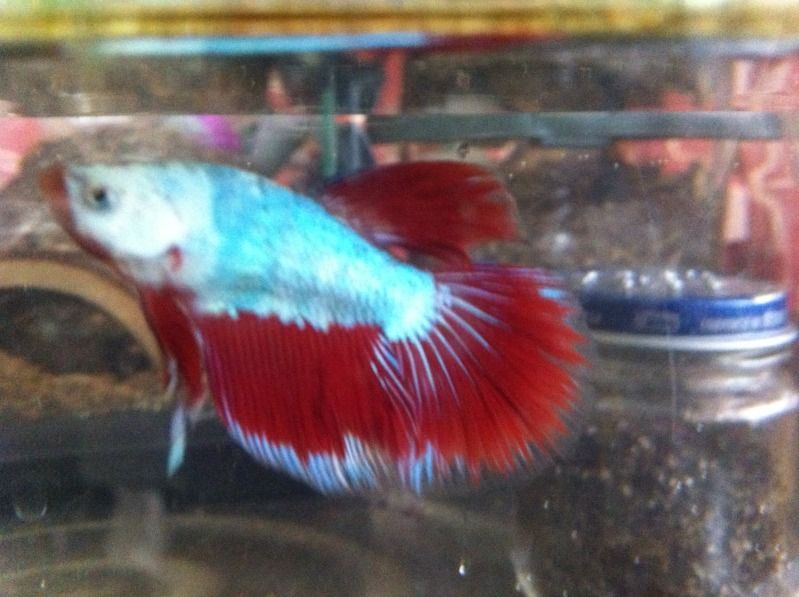 I haven't thought of a name for Number Two yet. He is a lot calmer and less active than Armand. He prefers to hang perfectly still showing off his lacy bloomers!
His finnage and body have a lovely pearly iridescent sheen.