Discussion Starter
·
#1
·
Hello everyone! Newbie here! cx

My name is Lauren and I am a 14 year old (almost 15) cold-blooded animal lover who enjoys playing video games and chatting on the internet. The only warm-blooded animals I really care for are felines, a few dog breeds, marine mammals, and owls. c:

I have been around fish as long as I could remember. A long time ago, my dad had a 10 gallon tank with some goldfish and comets. Later he got a 30 gallon and 90 gallon tank for some saltwater fish. I didn't take care of them though. My dad did. I have been caring for fish of my own for only about two years now. My first tank was a 30 gallon with mostly goldfish. I had to get rid of the tank after we moved though. Miss all my little fishies. :c

Now, I have 5 betta that are in my care. Jupiter, Maze, Magi, Zed, and Neptune. All males. I do plan on getting a few females in the future.

This is Magi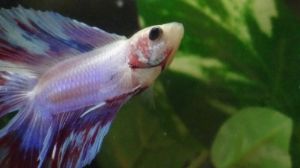 Maze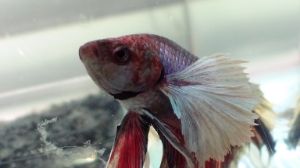 Jupiter

Zed

Neptune

I used to have a betta named flame. He was an a solid red veil tail. He lived for almost four years. I miss him so much and he was the first betta I had in my care. I don't any pictures of him on the computer I am currently on but I hope to find a picture of him sometime.

I have a few other pets as well. 3 cats, a frog, and will soon have a ball python. The cats are Nugget, Pepper, and Chaos. Chaos is the only female pet I have at the moment. The rest are males. The frog is named Ziggy and my future snake will be named Sniper. cx

Anyway, I hope to get to know some of you and makes some new friends. Feel free to ask any question about me. I love sharing my personality, traits, and interest with people. c:
​