Discussion Starter
·
#1
·
Hey everyone!
I sort of give updates on my tanks on my sale's thread, but I guessed it would be nice to archive all of my tanks' progress in an official thread.
For those who don't know me, my name is Umar, and I love planted tanks. I've been a seller on these forums for most of the summer and I love how beautiful a great aquascape can look.
I have 5 tanks on my rack at the moment (this changes all the time -___-).
2 of these are high tech, meaning active co2 diffusion, high lighting, daily fertz, and lots of pruning and maintenance
A new 10 gallon shrimp tank was just set up today, ready to cycle for at least 6-8 weeks. I'm going to use it to house Crystal red shrimp and maybe Taiwan bees. I'm also going to mix some of my best Painted Fire Red shrimp in to allow the best genetics to come through.
20 gallon long - Main tank
Chinese co2 regulator - paintball tank - co2 @ ~3 bps
Floramax black substrate
EI fertilizer dosing
Lights: 2x26 w GE CFLs @ 6500k, 1x19w CFL @ 5000k, Finnex Ray II
Stocking: 150+ PFRs and Supreme Reds. It's nice to have a gigantic colony in a high tech tank. I thought it couldnt be done but it's worked out amazingly so far.
Tank about 6 weeks ago:
Tank right now: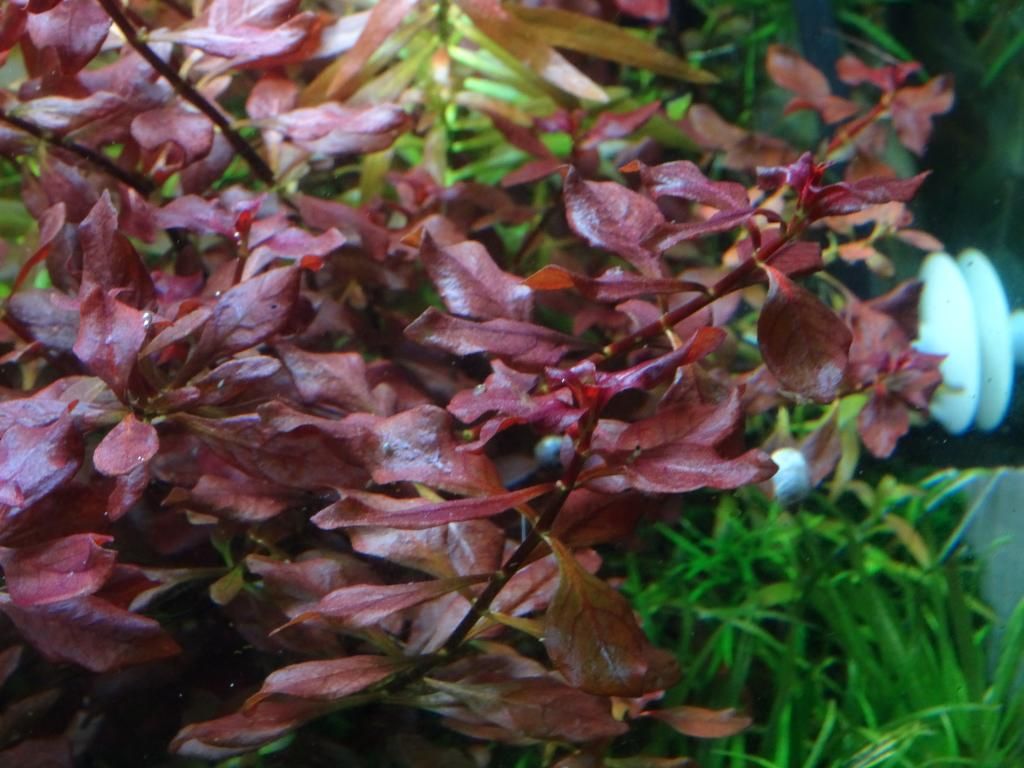 Saturated shot showing colors (the colors are very contrasting in person since the Ray II washes out photos):
--------------------------------------------------------------------------
20 gallon Tall - mishmash scape + Betta sorority
Seachem Red Flourite substrate
Aquatek mini regulator + 20oz paintball tank with co2 @ ~2bps
Daily EI fertz
Lighting: 2x26 GE CFLs
Stock: 6 neons + 11 betta females + 3 oto catfish + 1 peppered cory (overstocked, I know...)
The tank about 5 weeks ago:
3 weeks ago:
Now (needs some growing in because of small algae outbreak):
Feel free to ask me any questions, fellow BFF members.
I have an incomplete plant list on my sales thread, but I will be updating a newer one soon.
*Updates on the male betta tanks + shrimp tank will be posted later
The new 10 gallon will also be displayed once I get the mountain of manzanita I bought boiled and included in the scapes of it and the 20 long. Cheers
!