Discussion Starter
·
#1
·
So thought I would give updates of all my January fish, plus I FINALLY got some decent pictures of blinky.
So I will start with Haruna who is photo shy...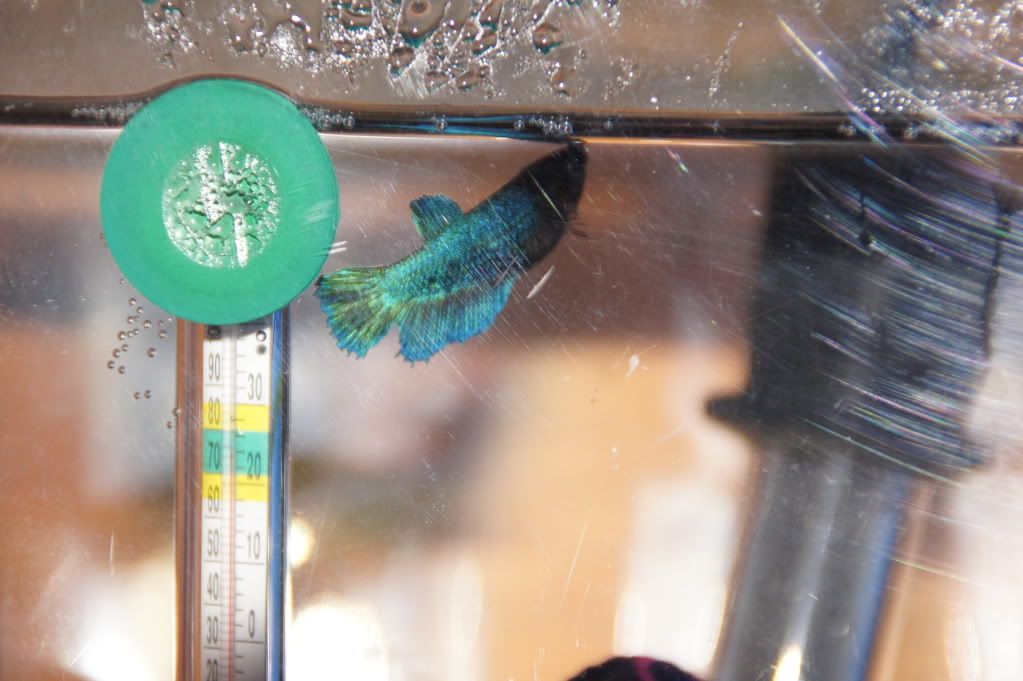 Blinky - I think he is a male as I can't find an eggspot, but when I look at other PK males I wonder. I never properly introduced him but I wanted more fish didn't have space in my room at the time so my sister agreed to set a tank up in her room. We went to walmart and he was in filthy water and was the worse looking so she agreed and we took him home thinking it was a her. He is almost 2 now. He stresses easy.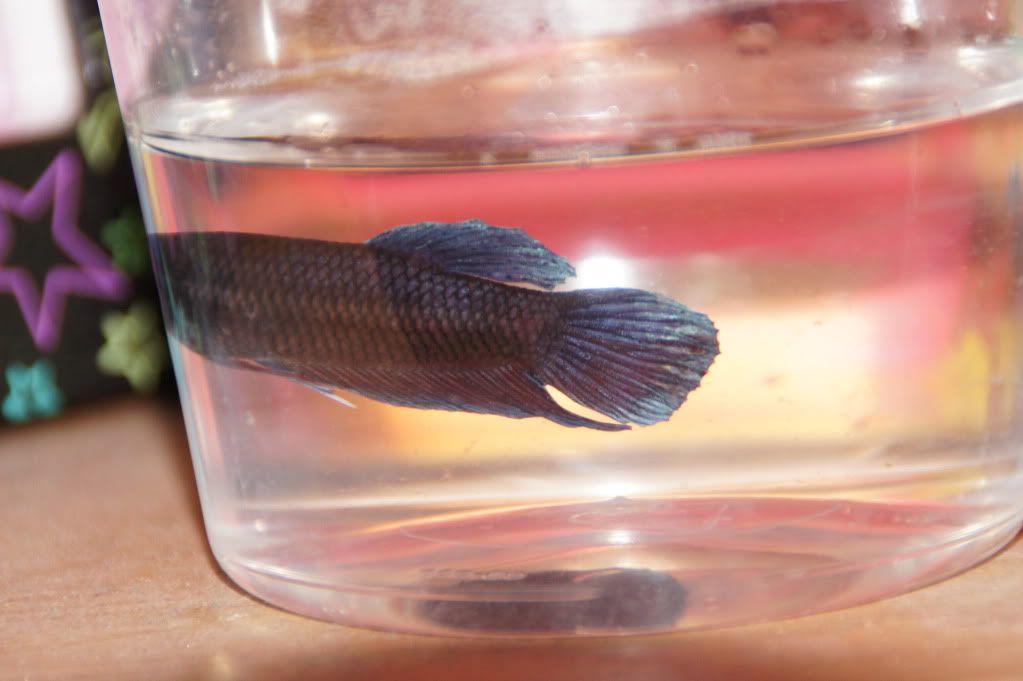 Sakura - She is growing! She isn't the tiny little girl I picked up towards the end of January. She is still small, but not teeny tiny. Got her from walmart of all places!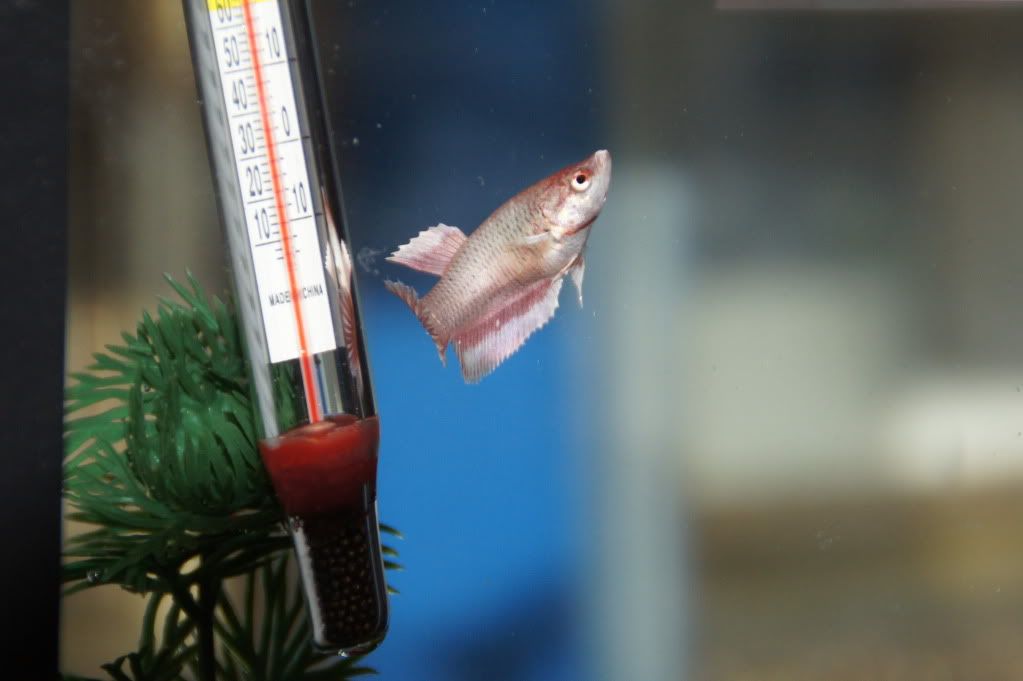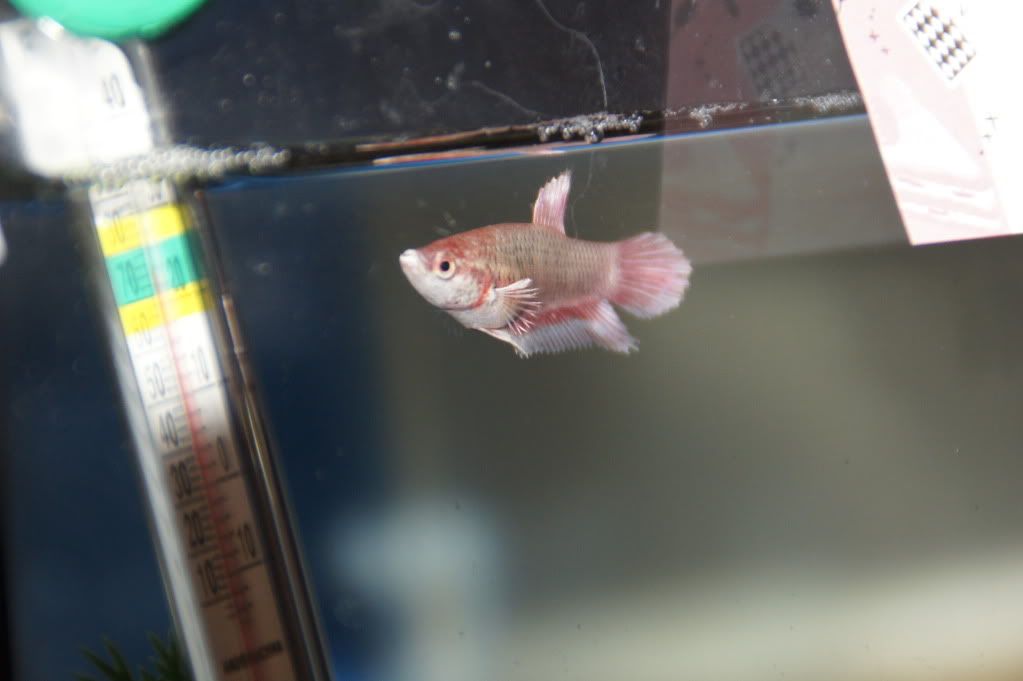 Koi - He finally started eating he held out until I put Sakura in and then he started eating. Just had to impress the pretty girl next to him.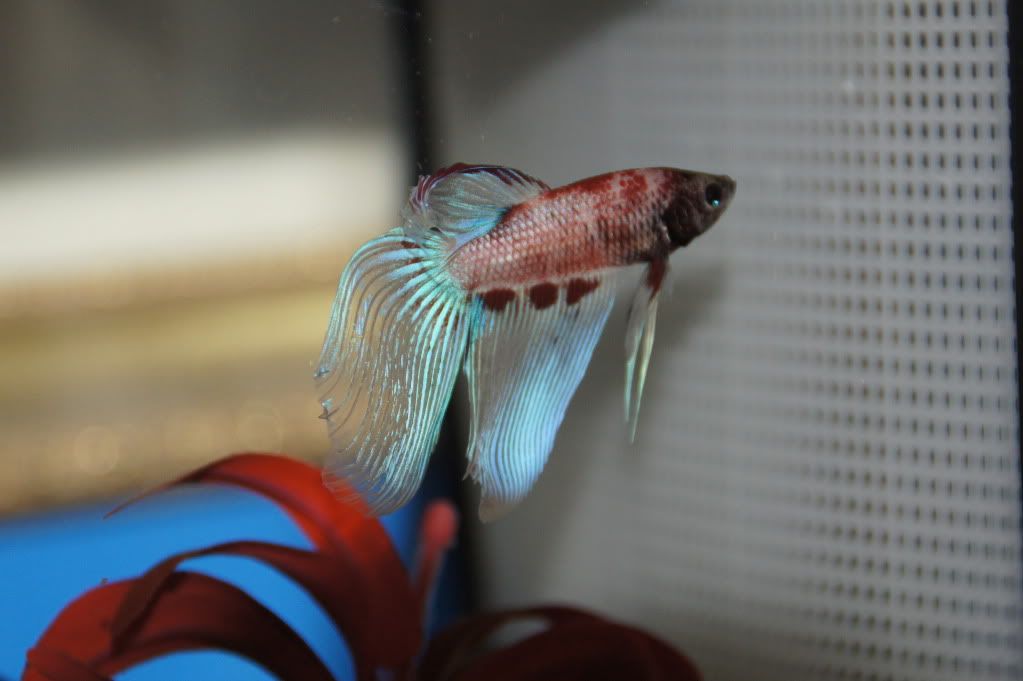 And Arashi another walmart fish the camera doesn't do him justice his fins are so thick and silky looking. I love watching him swim it's so beautiful. Want to get him his own tank with light plants and white substrate. Want him to pop.
He is very laid back which is nice so it means he doesn't stress much having Koi right next to him.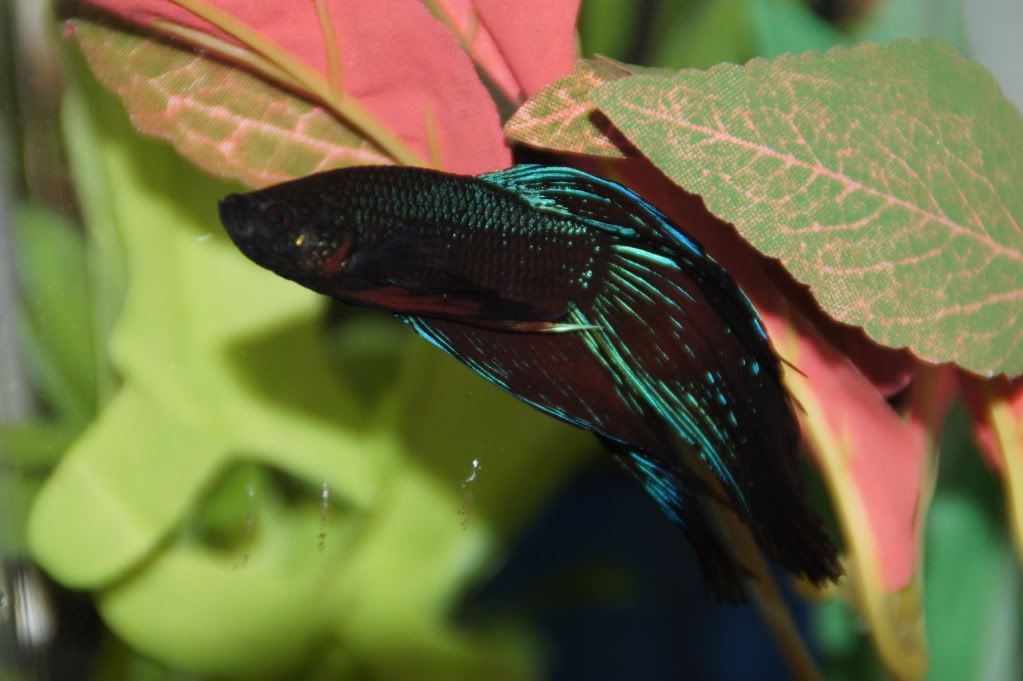 And now the pics you have all been waiting for my new chicks XP