Discussion Starter
·
#1
·
I was so excited, my boy Yukon cooperated for a photoshoot this morning. :lol:
After that, I just had to nab pictures of all of the stuff I've updated lately!
I finally upgraded Albus to a 2.5. I'm waiting on his ornament (it's a TARDIS <3) to arrive and it'll go behind the marble. This fish -used- to be white. :lol:
Now he's Tardis blue with a purple iridescence and looks like a piebald. (except he has two black lines going from his mouth that makes it look like he has fangs xD)
Neville's half of the 5 gallon was given new plants and rearranged. This boy -hates- it when something changes, so he was attacking the plant furthest back for hours before he settled down.
The other half of the 5 gallon, Azul's side. This is probably my favorite update for his side. Added the fake plant on the left and the ones in the foreground.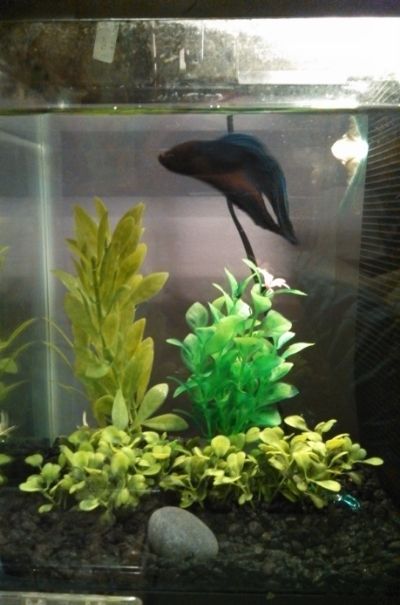 Here's my little boy, Yukon. (I say little because he's smaller than a female... but he IS male. xD) He was being rather nice today and swam around for a few photos. Also have a video of him flaring at my phone.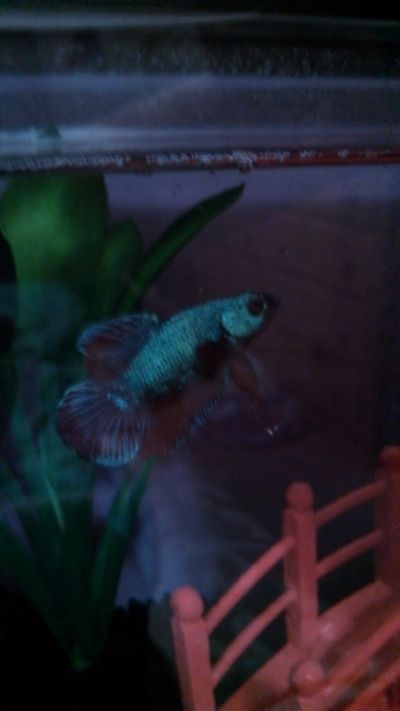 And here's my Rescue who I still haven't named. (any suggestions?) He had Velvet, and I finally stopped treatment after 1.5 weeks. No more gold dust, but I'm still keeping him in the dark and using aquarium salt because I'm paranoid. He looks to be an Orchid <3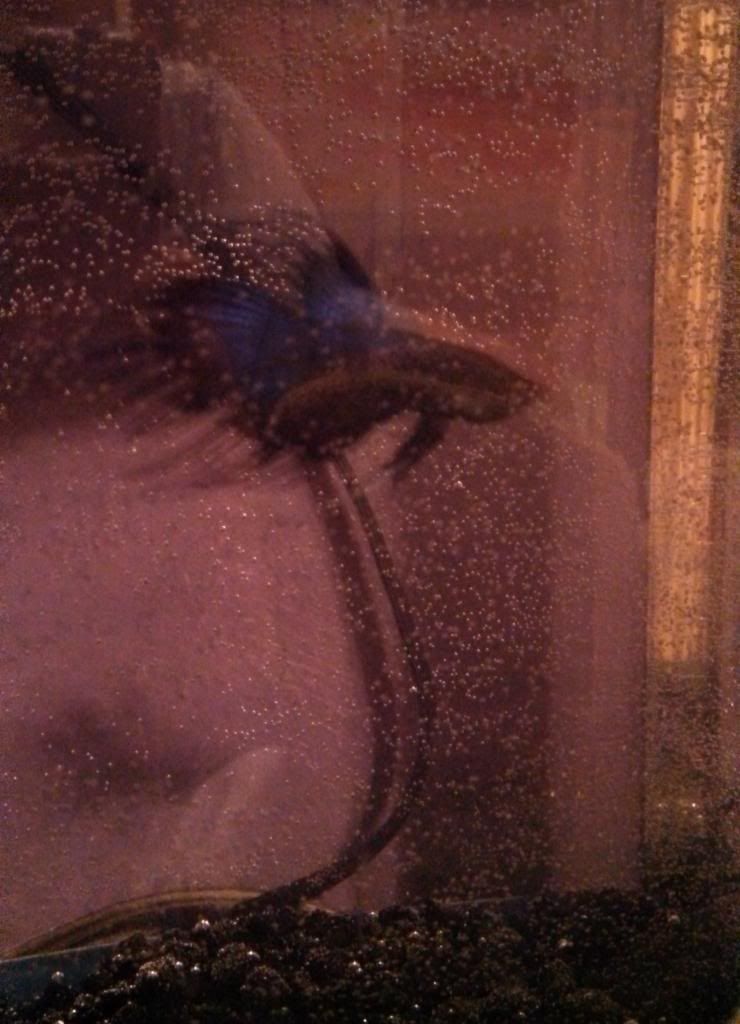 And then here's my NPT Guppy tank. The growth is outstanding, and everything is shooting off new leaves. I have to split the anubias already!
I believe I'm going to put my boy Pongo in here once I'm able to buy more strips to test the water parameters. Going to be adding some Duckweed once it arrives on monday.