Discussion Starter
·
#1
·
Well I currently got three new males. Two dragons and one non dragon Cello butterfly.
I am planning to breed one of them to Korra: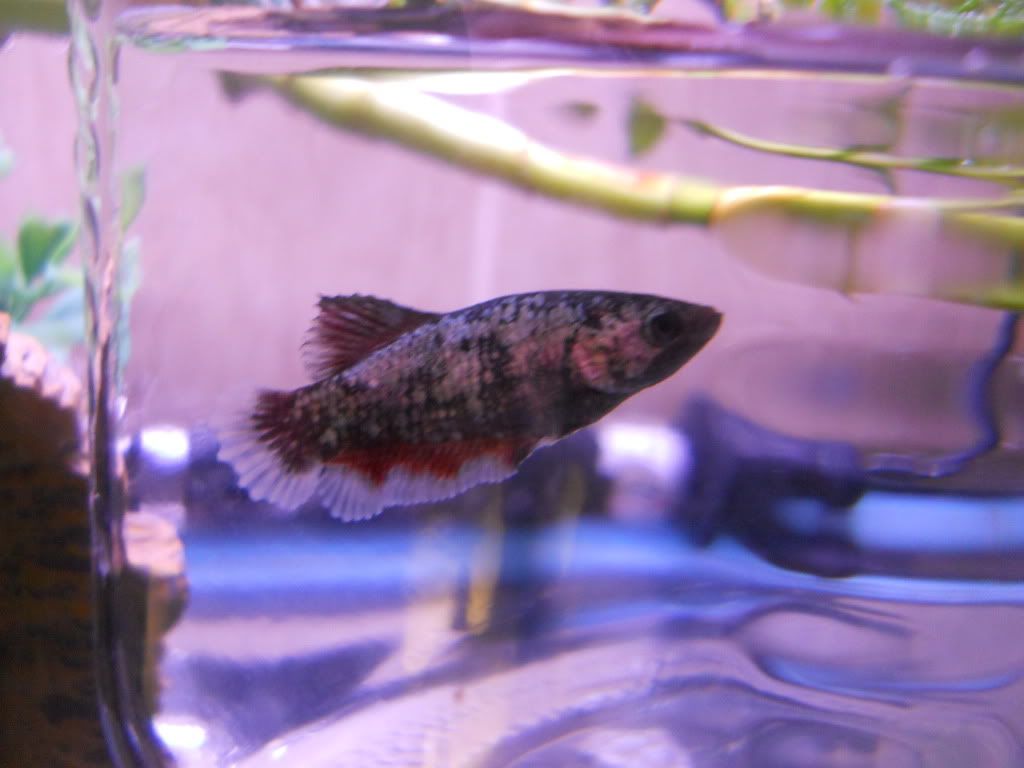 This one is a HMPK Mustard Gas full masked dragon or at least 95% masked: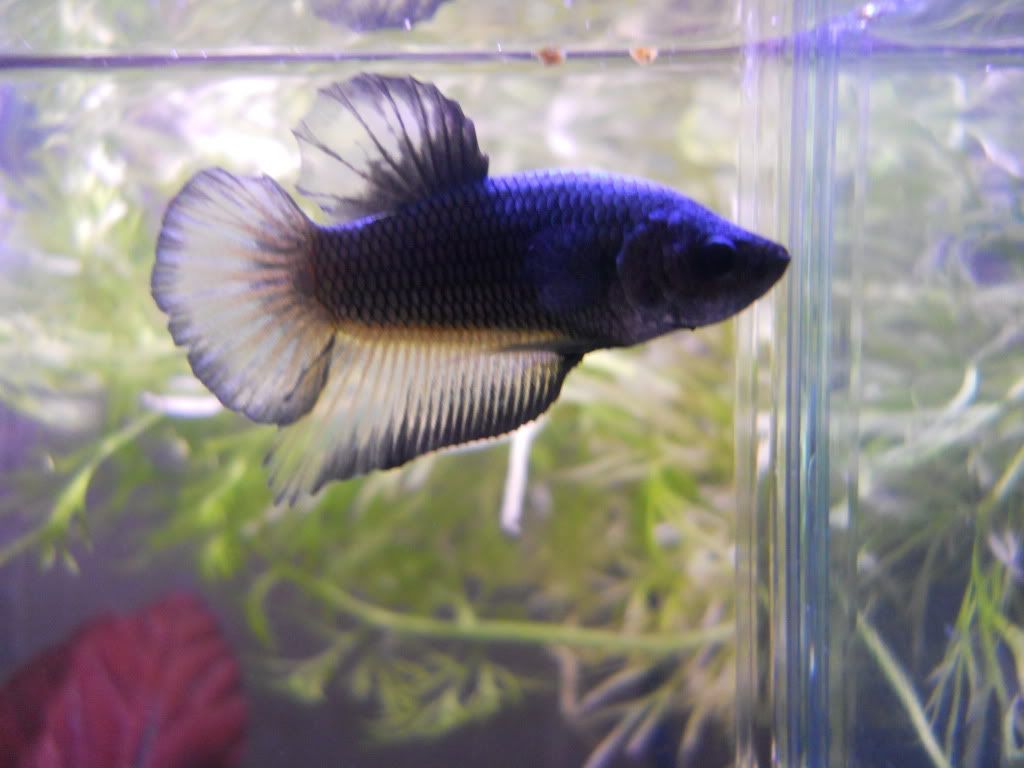 Also this particular HMPK MG is VERY interesting because of the color. He seems to be turning two different colors. I thought I was crazy and thought it was the lighting but it's not. He turns from Black to a really nice bright purple color. It was a little hard to get on camera, but I got it: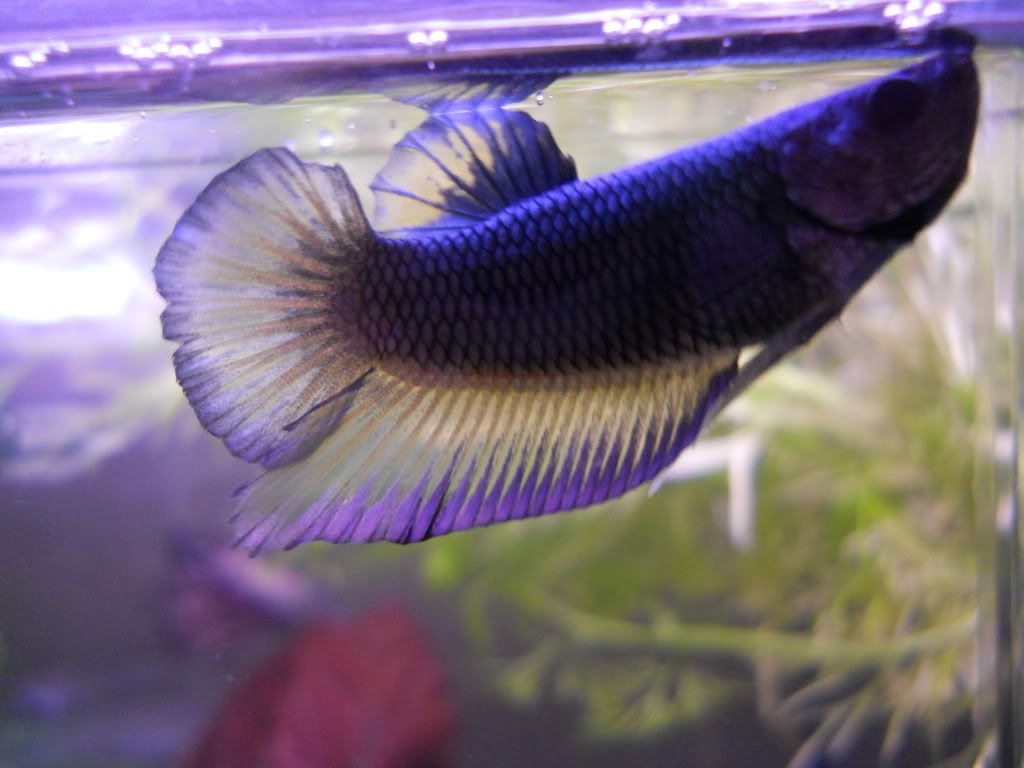 And then for my second favorite is a beautiful Dalmatian PK full Mask Dragon (He seems to have a red eye!):-D: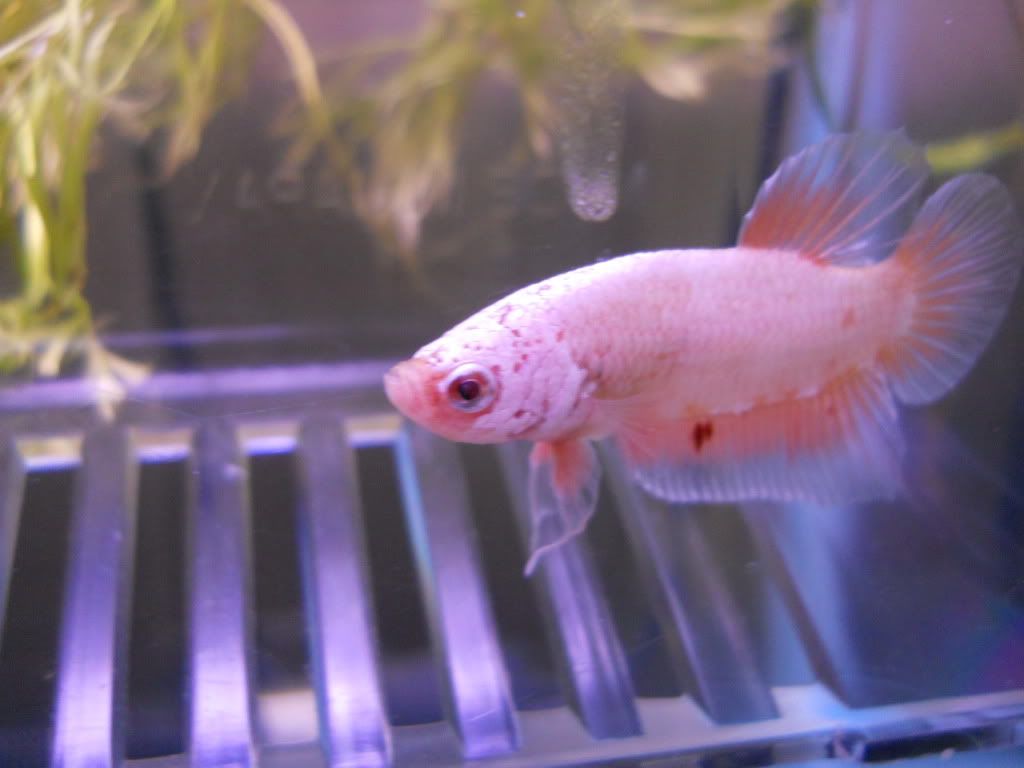 And where you can see the entire full mask on him:
And lastly the White Marble (Cello):
He has such a weird face. He also has "lipstick" and it's RED haha!: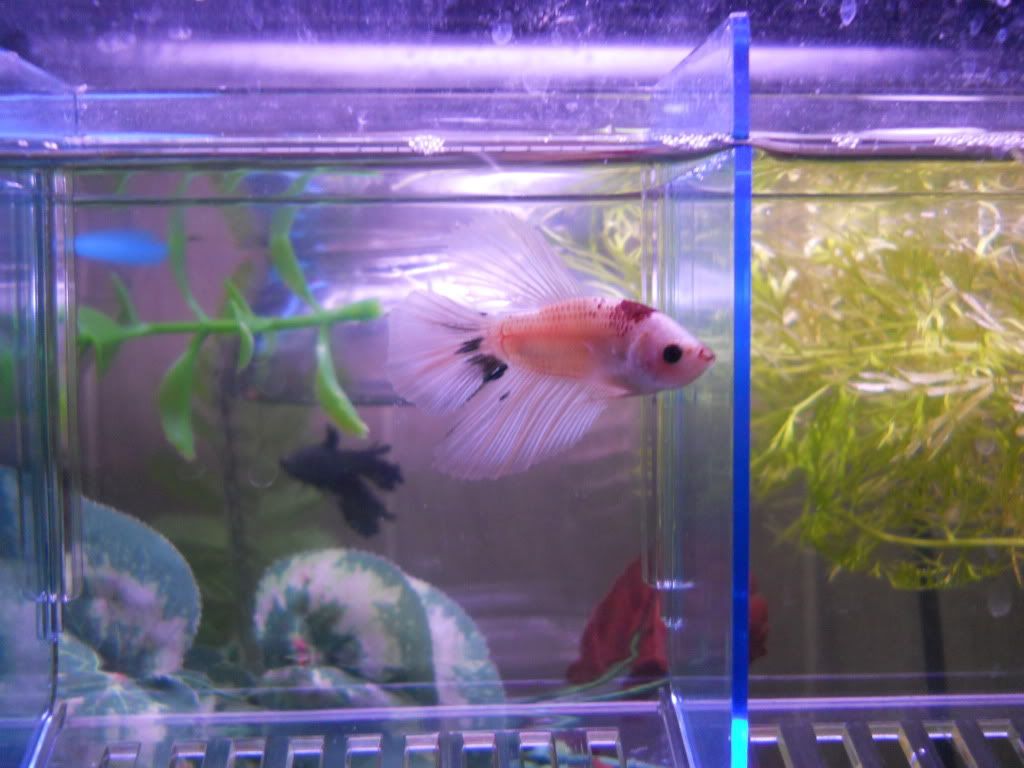 Also he is a HM. He just wouldn't flare when I took the pictures but flared his butt of at the LPS. I think he is a Cello butterfly for right now. He might change and get the rest of the Cello sections colored in with the blue, but if not then It doesnt matter. He also looks to be young with a pretty big body.
(Before you suggest anything)
Okay so now you see them. MY thoughts on this breeding project isn't REALLY too much on the colors (Just yet). I am focusing on the dragon, but the color would be interesting.
I would like to breed Korra to the Dalmatian dragon PK male because he has a 100% full mask. Korra originally had approx. 70% dragon masking. The fry's scales would be very full. (The color would be different and I have NO idea or assumptions of what the color variations would be).
I would like to breed Korra to the color changing HMPK Mustard Gas Dragon male because he is DARK bodied like her and has dark coloring as well. His dragon scales are also dark and hers are also fairly dark. The color that these two would bring to the table will also be VERY interesting and I have no clue of the color variations for these two either. (only that some fry will have dark bodies).
And lastly the Opaque HM Marble non-dragon male. I would like to breed him to Korra because he is simply a HM. (I would rather the one of the other dragons though). He would most likely be a back up, but I want you opinions on him as well. Again I dont know the color variations they will have because Korra is dark and he is light. There will definitely be marbles on both sides because of them both being marbles.
I think that is it.