Discussion Starter
•
#1
•
I was doing my usual business here. Answer all I can that I think is right in the Unanswered Section. And of course other stuff, but I'm getting off topic.
I have taken interest in Crowntail Betta Fish for some reason. Oh, and not because of owning one, but because of their finnage. I know some people think Half-Moons & Plakats, and Giants are the best. But I like Crowntails. They are not my favorite, but just curious. I have heard of Normal Crowntails, Double Ray, Double Double Ray, and so forth. I was just wondering if my fish is Normal or a Ray. Here's a Picture of him.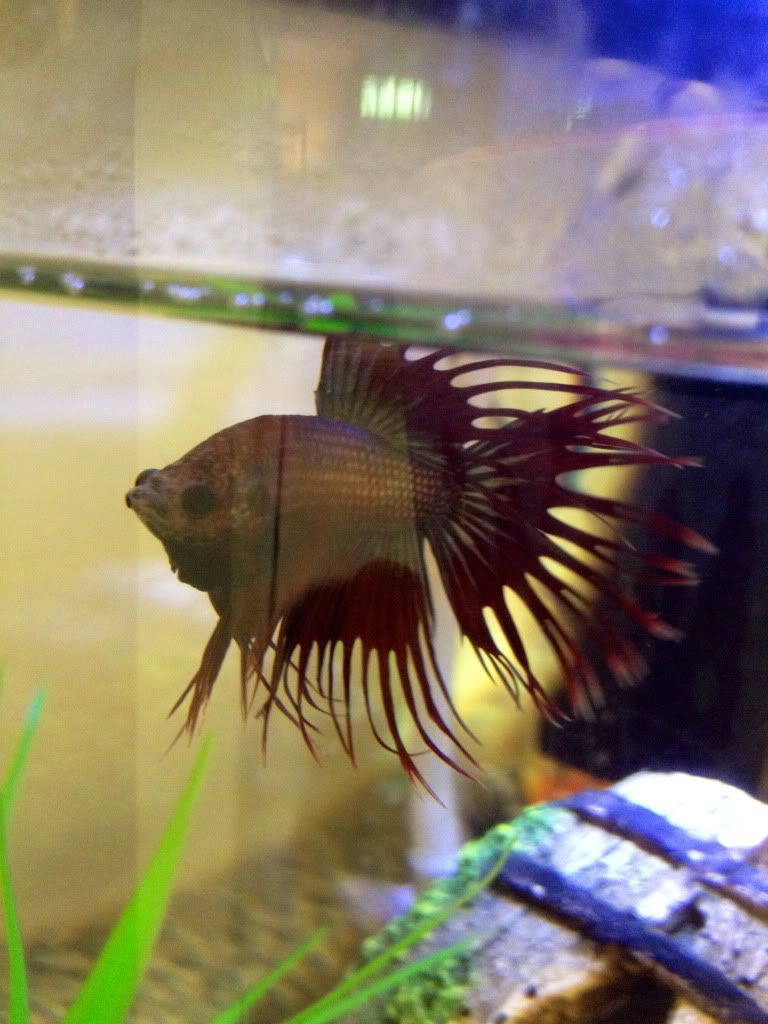 Do you see his Tail Fin? There are like 2 spikes on a few. I'm just wondering if this a Normal Crowntail or something else. Thanks!!!
I have also seen other Betta's fins like this. I was just wondering on it's type of form.