Discussion Starter
·
#1
·
I just got news my betta fish Troy died today of unknown reasons. I am on vacation right now and my brother was home watching him. I did a 50% water change right before I left for vacation.
Yesterday, he was fine and ate well. This morning he was acting weird but otherwise ate. At around 3pm my brother came home and found him on his side on the bottom of the tank. He took a chopstick and poked him and he did not respond. I told him to take him out and send pictures. They are below.
Warning: Dead fish pictures below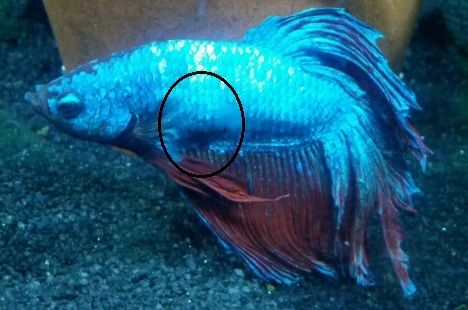 I don't know if it was TB or not, but I told my brother to toss the chopsticks and burn the papertowel he was on. The body is now in a deli cup floating in the tank for the time being. There are two nirate snails in the tank that are alive and I told him to see if they live or not.
I just want to know what killed my betta and if I have to toss everything.