Discussion Starter
·
#1
·
I have a 5.5 gallon tank with four male guppies in it, fully cycled with weekly 50% water changes. Three of the four guppies seem to be buddies. They can usually be found together, playing. The fourth seems to be a loner and always has been excluded from the trio for whatever reason.
My guppies are fed once a day with NLS small fish formula. They gobble it up and I've never had any issues with bloating or even pudginess. The guppies are always a uniform size because none of them out-compete any others for food, not even the loner.
Today I got home from work and didn't see my blue guppy (the loner) right away. I worried he might have jumped into the filter, so I stared at the tank until he swam into view. I was surprised by how BIG he was! The other three guppies are all the same size still, well-fed but in no way pudgy. This guy... he's very large. I would call him bloated, even, and I can't understand why. I haven't even fed them yet today! Can anyone help me out? He has such long fins, there's no way I got a female, right? :-?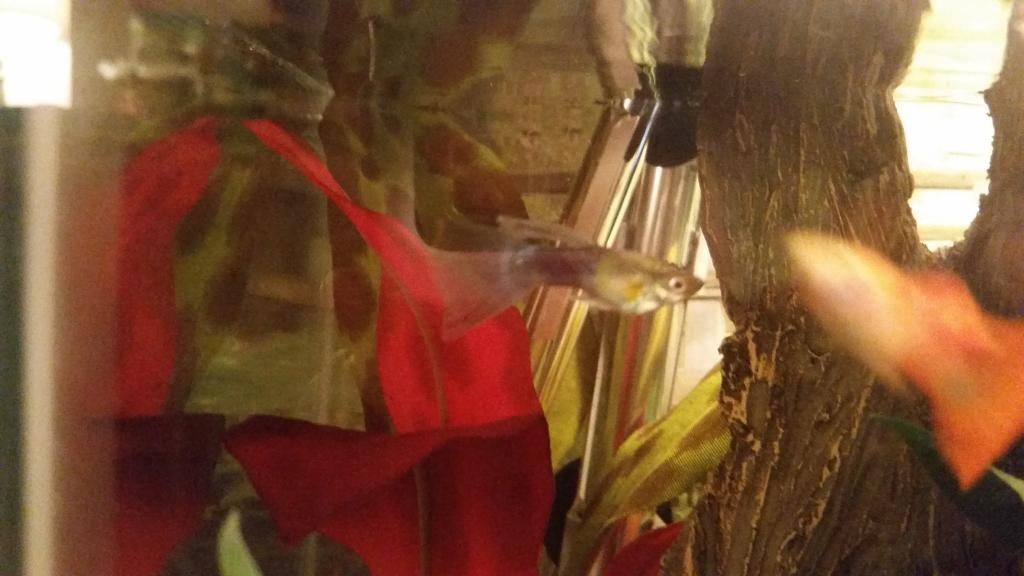 Sorry, couldn't get another good image. They're fast lil suckers.